COMMUNITY OUTREACH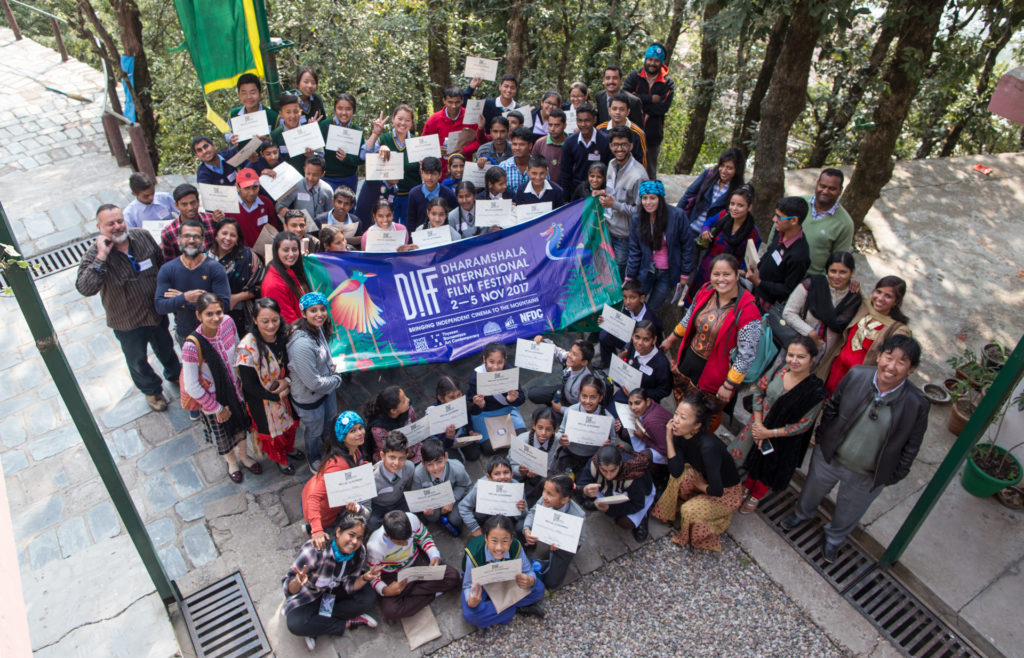 As anyone who's spent time in Dharamshala knows, the town crams a massively diverse population into a pretty small municipality—Gaddi villagers, Tibetan refugees, Paharis, Kashmiris, Nepalis, Punjabis, migrant workers, ex-pats—occupied in an equally diverse range of professions. The prospect of engaging with such an array of communities can be overwhelming but, having initiated a range of outreach projects last year, we are proud to develop and expand them for DIFF 2017.
Community Screenings
This September and October, DIFF is partnering with Jagori Rural Charitable Trust to show a selection of films, followed by discussions, in local schools, colleges, villages and at Dharamshala District Jail.
Special Screening
Building on last year's Special Screening, around 60 students from two schools for students with special educational needs and six mainstream schools will be invited to DIFF's opening day to watch a short film, interact in drama and art activities and share lunch together.
Film Appreciation Competition
Our Schools' Film Appreciation competition is also expanding this year, with around 40 students from six schools being introduced to the concept of active and critical engagement with cinema. The competition will include outreach workshops in October, a screening, discussion and assignment at Upper TCV on November 1, and an awards presentation on DIFF 2017's opening night.
Children's and Students' Programmes
As well as reaching out to local audiences, DIFF aims to draw them in to the festival, and this year will invite around ten local schools to attend our Children's Programme and a further ten local colleges to attend an adults' screening.