ABOUT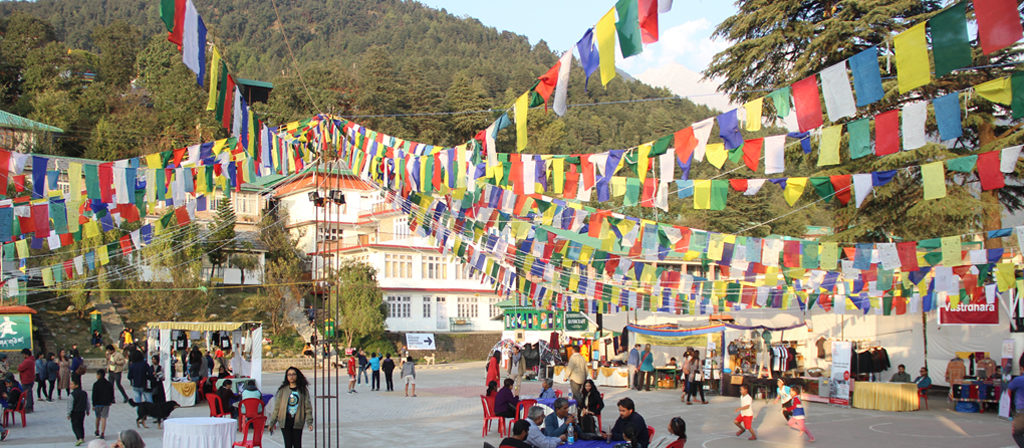 "The Dharamshala International Film Festival is my favourite film festival in India because there are no frills attached to it. It is purely about watching films and meeting people… there are opportunities to make real contact. This aspect makes it a really special and unique festival." – Adil Hussain, Actor, Mukti Bhavan
When filmmakers and longtime Dharamshala residents Ritu Sarin and Tenzing Sonam started the Dharamshala International Film Festival in 2012, their main aim was to give the local community a platform for good alternative cinema. Five years later DIFF has become one of India's leading independent film festivals and draws audiences from across the world.
For one long weekend each year DIFF brings the world to Dharamshala. Momos in one hand, cappuccinos in the other, film lovers find their way to screenings, Q&A's with filmmakers, panel discussions and masterclasses. All of the town's diverse communities come together to make the festival a success.
DIFF is a festival for everybody: filmmakers and volunteers, grown-ups and children, travellers from afar and the local community.
About Dharamshala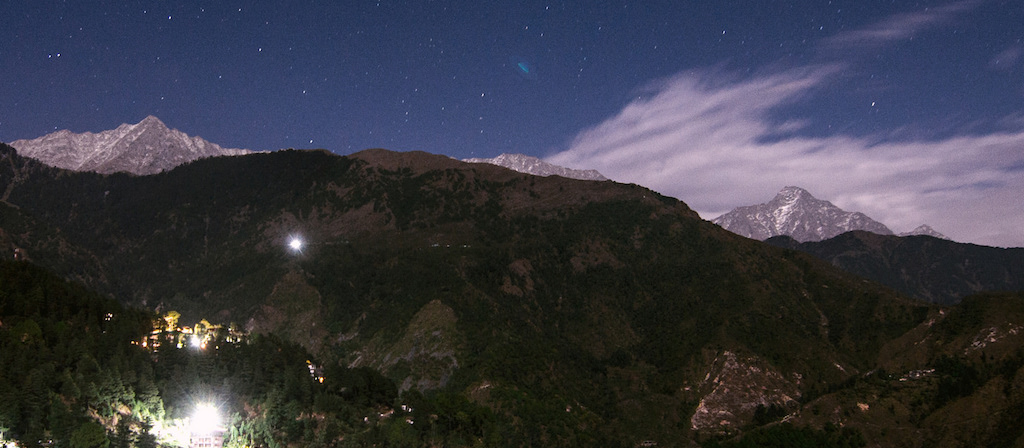 Once a sleepy town in the foothills of the north Indian Himalaya, McLeod Ganj, Dharamshala, is now a global destination, the exile home of the Dalai Lama, the capital of the Tibetan diaspora, and more recently, an international cricket venue.
All year round thousands of visitors from all over India and the world stream through its narrow streets, drawn by the beauty of its mountain setting and its unusual mix of Indian, Tibetan and international cultures.
Crowded with multi-cuisine restaurants, cafes, bookshops, and video parlours, McLeod Ganj exudes a cosmopolitanism that belies its size, making it the perfect location for the Dharamshala International Film Festival.
About the Presenters
DIFF is presented by White Crane Arts & Media Trust, which promotes contemporary art, cinema and independent media practices in the Himalayan areas of India. It aims to create events, spaces and opportunities to nurture, encourage and develop contemporary forms of creative expression in the region.
Team
Ritu Sarin & Tenzing Sonam, Festival Directors
Deepthi Pendurty, Festival Manager
Gurmehar Anand, Festival Coordinator
Shristi Singh, Design and Digital Media Assistant
Matthew Singh Toor, Content Editor and Outreach
Phurbu Bhuti, Guest Relations
Eline Groeneweg-Bhatt, Design Consultant
Denis Harrap, Operations
Kalpak Bhave, Production Assistant
Abhineet Kumar & Stenzin Tankyong, Video and Technical Assistants
Abhishek Thakur, Community Outreach
Thukral & Tagra, Creative Partners
Monica Wahi, Curator – Children's Film Section
For sponsorship and collaborations with DIFF, contact us at info@diff.co.in