BETWEEN ART AND INDUSTRY
Date:
Tags: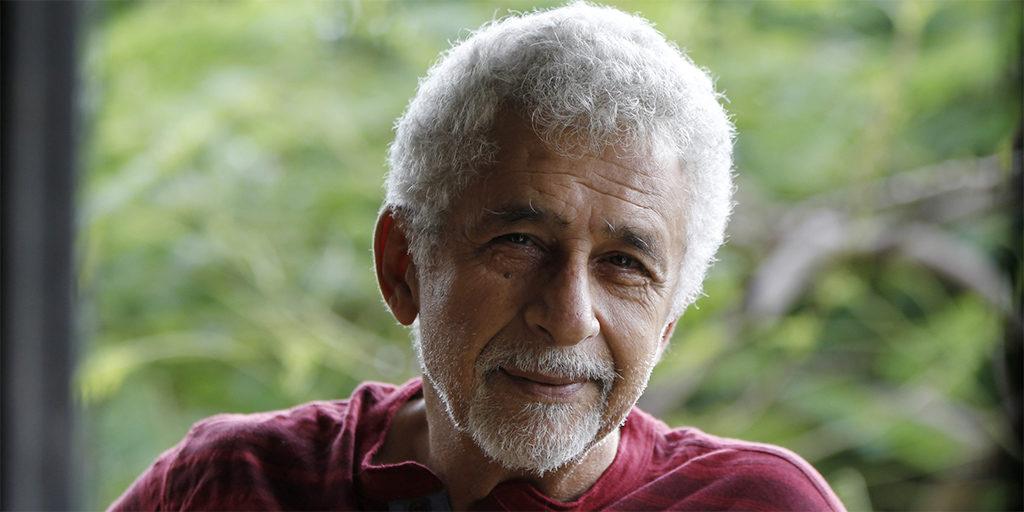 Padma Bhushan and Padma Shri awardee Naseeruddin Shah is an acclaimed Indian film and stage actor and director—a renowned figure of the Indian New Wave. Shah has worked seamlessly across film, television and theatre, with an uncompromising energy and an easy versatility that has got him several national accolades for his contribution to mainstream and independent circuits.
An artist with a myriad of experience across media, art-house, and edgy circuits; Naseer represents those few unparalleled personages who rigorously subvert and adapt, survive and excel in the ever-shifting economies of art and industry. Rajeev Masand will engage in a conversation with Naseer to find out the nuances and secrets of these forays of the artist and his art.
Rajeev Masand has worked as Assistant Editor at The Indian Express, Special Correspondent and Film Critic at Star News, Entertainment Editor and Film Critic at CNN-IBN, Contributing Editor for GQ India. He has two shows – Masand Ki Pasand (Star News) and Rajeev Masand Ki Pasand (IBN7).