Film Fellows Programme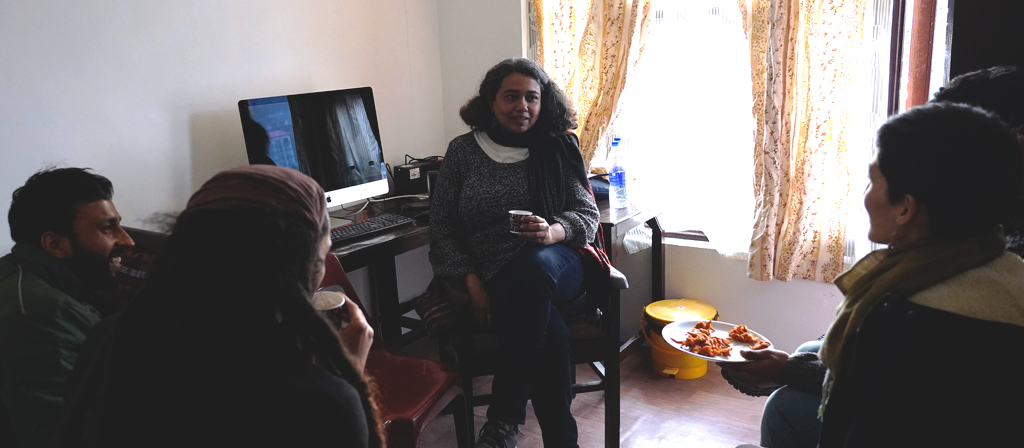 The DIFF Film Fellows initiative, which saw its inception in 2014, aims to encourage and develop filmmaking talent in the Indian Himalayan regions by inviting five young up-and-coming filmmakers to attend DIFF and participate in events including screenings of the best of contemporary independent cinema, and masterclasses and workshops conducted by industry professionals, with whom they will also have the opportunity to engage in one-to-one mentorship sessions.
This year, the programme will focus specifically on filmmakers from Himachal Pradesh.
Each applicant must send a completed application form and a link to a short film she or he has directed, and be available to attend the entire fellowship programme in Dharamshala, Himachal Pradesh. Five winning filmmakers will then be selected and provided with food and lodging for the duration of the programme.
The Fellows 2018
Aman Sharma (Shimla) – Aman hails from Shimla. Reflecting on the motivation behind his work, he says, "There are unexplored cultures and unique places on this earth, with unknown facts about our gods and our history. The reason to be a filmmaker is to explore our planet to its crest."
Kesang Thakur (Kullu District) – Kesang is an independent researcher and filmmaker from Lahaul-Spiti. Her work has ranged from studies of urbanisation to socio-environmental conflicts around hydropower. She is currently co-directing an ethnographic project on the Lahaul Valley.
Mrinalini Singha (Shimla District) – Mrinalini was born in Kotgarh, District Shimla, and is currently a film student at the National Institute of Design. She locates her work at the confluence of film, design, research and art, and enjoys collecting odd and beautiful objects and stories.
Rahat Mahajan (Nurpur) – Originally from Nurpur, Rahat studied for a master's in fine art at ArtCenter College of Design, California. He has worked as an assistant director in Bollywood and directed short films including Istifa (2014) and Gulfareen (2014). His production company, Mahamudra Collective, is currently working on five features.
Vasu Soni (Kullu) – A native of Kullu, Vasu's interest in filmmaking emerged from his love of photography, and led to him making a short film about his college days. He describes his career so far as "a brief journey filled with epiphanies and lessons, not only about films but also about identity."