DIFF Volunteer Programme 2018
Date:
Tags: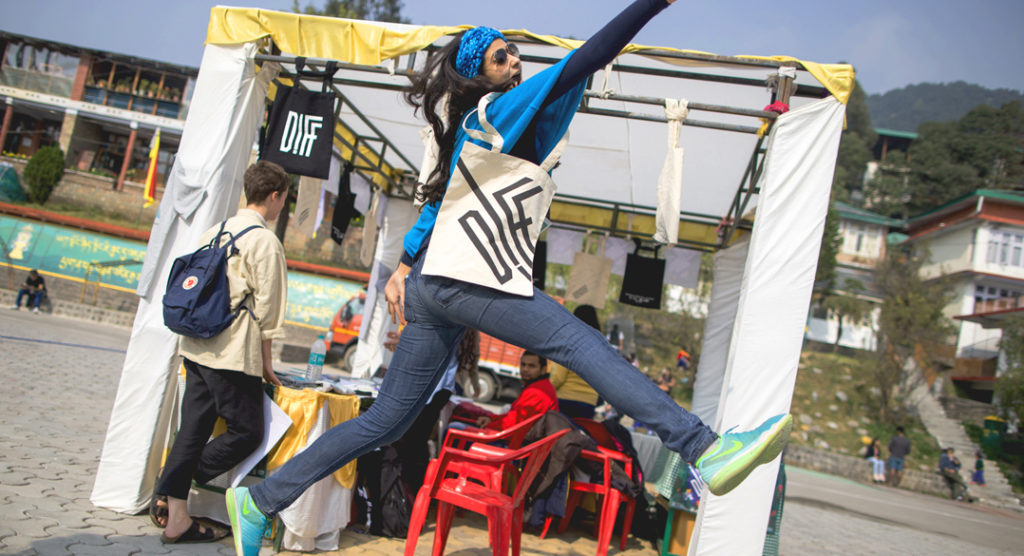 Applications to the DIFF 2018 Volunteer Programme are now closed.
Every year, DIFF puts together an energetic, fun and vibrant program largely because of the support of its committed, hardworking and fun volunteer team. This year was no different, as Dharamshala International Film Festival had volunteers of all ages and backgrounds coming in from all over! About 90 volunteers were shortlisted from a pool of almost 300, and allocated into various departments based on their skills, experiences and festival requirements. There is no short-selling the amount of work that goes into setting up a film festival, a lot of which was made much easier and a lot more fun thanks to our team of dedicated volunteers!
Details for the 2018 Volunteer Programme:
The DIFF 2018 Volunteer Programme starts from 28 October (day of orientation) to 6 November (departure in the evening).
DIFF will provide food and local travel from McLeod Main Square to the festival venue on all dates of the festival.
DIFF will not be able to provide any arrangements or monetary compensation as stipend, or towards out of station travel and accommodation in Dharamshala. All expenses in this regard will need to be borne by the volunteer.