DIFF Film Fellows
This year, the Dharamshala International Film Festival (DIFF) is proud to announce the launch of the DIFF Film Fellows programme.
This initiative hopes to encourage and develop filmmaking talent in the Himalayan regions of India by providing an opportunity to young, up-and-coming filmmakers from the area to attend DIFF 2014 and participate in its various events, which include screenings of the best of contemporary independent cinema, and masterclasses and workshops held by visiting filmmakers and industry professionals. Selected participants will also have the opportunity to engage in special one-on-one mentorship sessions with visiting filmmakers.
---
The Fellows
Akee Sorokhaibam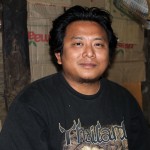 Akee Sorokhaibam is an independent film maker from Imphal, Manipur, India. After working for three years in a leading news channel in Mumbai he shifted back to Imphal and presently works with many independent artists. Akee studied Philosophy and Psychology at the University of Delhi, after which he went on to study Film Appreciation at the prestigious Film and Television Institute of India. Akee has since directed a short film, Dance for Camera, a documentary titled Alternative Dancer, and produced a music video - Fly: Athoubi Emagi Macha.
Khanjan Kishore Nath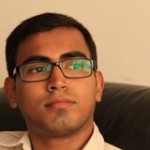 Khanjan Kishore Nath is an upcoming Indian filmmaker. He did his Masters Degree in Mass Communication at Guahati University and studied filmmaking at Zee Institute of Media Arts, Mumbai. While in college he made several short films including The Quest (Surjya Sandhan), Twilight (Aporahno) and If, all of which were selected for various film festivals and won awards. His latest film Saknoia (The River Flows), is Assam's first crowd-funded short film, and was selected for the 10th Indian Film Festival, Stuttgart, and the Baghdaad International Film Festival.
Kombong Darang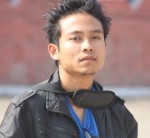 While pursuing a Masters degree in Mass Communication at Rajiv Gandhi University, Kombong Darang joined the Centre for Cultural Research and Documentation, which focuses on audio-visual documentation of the tribes that inhabit the North-Eastern States of India, where he continues to work as a media programme coordinator. His film Walking in the City screened at the Arunachal Film Festival 2014 and at the Akhra-Tribal India Festival 2013.
Munmun Dhalaria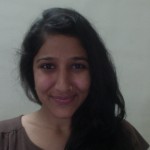 Born in Assam, raised in several Indian towns and cities, and hailing from a small hill hamlet in Himachal, Munmun Dhalaria's life has always been about travel. A recent graduate of Media and Cultural Studies from the Tata Institute of Social Sciences, Mumbai, Munmun has a special interest in documentaries and wildlife filmmaking. Her film Padmini Meri Jaan was selected for the International Documentary and Short Film Festival of Kerala, 2014.
Smanla Dorje Nurboo
Smanla Dorje Nurboo graduated from the School of Planning & Architecture, Delhi, where he initiated an international student film festival called Beta Movement. Smanla worked briefly at INTACH before choosing to pursue a career in film. He now works as an independent filmmaker and freelance cinematographer in Delhi and Ladakh.
---
The Jury
Anupama Srinivasan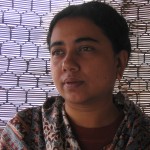 Anupama Srinivasan is a freelance filmmaker based in Delhi, and an alumna of FTII, Pune, and Harvard University, Cambridge. Since 2001, she has been making documentaries and short films, often shooting and editing her own work. Anupama has mentored several documentaries and short films as part of filmmaking workshops. She is currently the Festival Director of the IAWRT Asian Women's Film Festival and the Associate Course Director of the Creative Documentary Course at the Sri Aurobindo Centre for Arts & Communication.
Hansal Mehta

Hansal Mehta is a film director and screenwriter, best known for Shahid for which he won the 2013 National Film Award for Best Direction. Hansal made his debut as a feature film director with Jayate in 1997, followed by Dil Pe Mat Le Yaar!! in 2000, based on the issue of migrants in Mumbai.  Shahid was a biographical film on the life of human rights lawyer Shahid Azmi, who was murdered in 2010. His film City Lights which will screen at DIFF 2014 was released in 2014 is a social drama starring Rajkummar Rao and Patralekha in the lead roles.
Bina Paul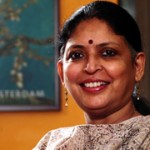 An alumnus of FTII Pune, Bina has been working as a film editor for the last 20 years. She has worked with leading filmmakers in India and won several State and National Awards. Bina has been the Artistic Director of the International Film Festival of Kerala for the last 10 years and the Artistic Director of the International Documentary and Short Film Festival for six years. Bina has served on Juries at numerous international festivals. Bina teaches at various institutes and is a regular guest faculty at FTII. She is currently Regional Director of the LV Prasad Film Academy, Trivandrum.
---
For more information email us at fellows@diff.co.in.
Presented by

Promoting contemporary art, cinema and independent media practices
IN COLLABORATION WITH
Sponsor
With Support From