Yallah! Underground
Date:
Tags: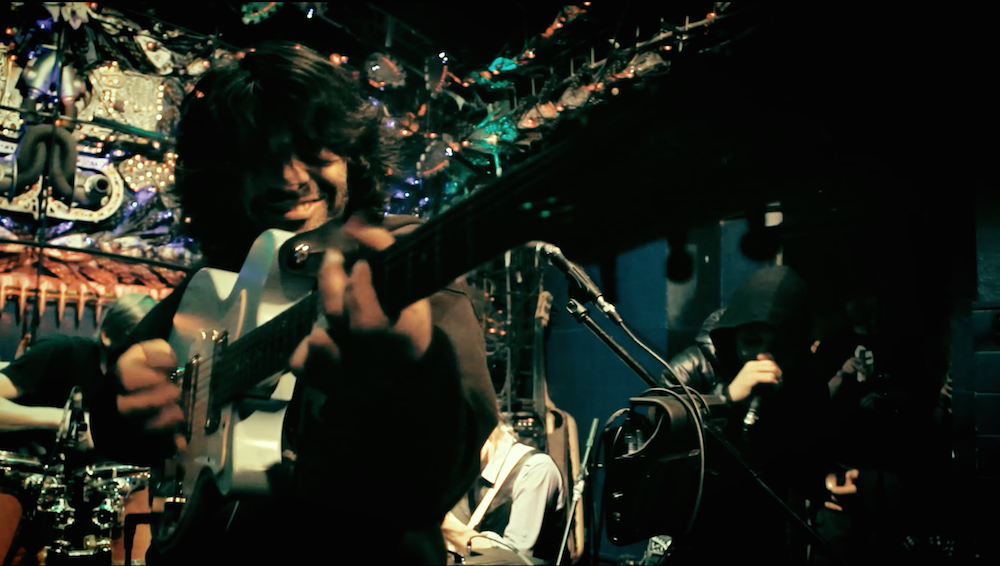 Yallah! Underground
Director: Farid Eslam   
Czech Republic, Germany, UK, Egypt, Canada, USA | Arabic, English 
2015 | 84min | Colour 
Subtitles: English
Indian Premiere
Sunday, Nov 8 Club House, 3:30 PM

Yallah! Underground follows some of today's most influential and progressive artists in Arab underground culture  from 2009 to 2013 and  documents their work, dreams and fears in a time of great change for Arab societies. In a region full of tension, young Arab artists in the Middle East have struggled for years to express themselves freely and to promote more liberal attitudes within their societies. During the Arab Spring, like many others of this new generation, local artists had high hopes for the future and took part in the protests. However, after years of turmoil and instability, young Arabs now have to challenge both old and new problems, being torn between feelings of disillusion and a vague hope for a better future.
---
Farid Eslam
Farid was born in Germany, and grew up in and around Frankfurt.  He graduated from FAMU in Prague, and has years of experience in directing and producing commercials and award-winning music videos and documentaries. He has worked all over Europe and the Middle East as director, producer and creative director. His work focuses on youth culture and social issues. His debut documentary feature Istanbul United about the involvement of football fans in the Turkish protests of 2013 premiered at the Karlovy Vary International Film Festival in 2014. It has since been screened at international film festivals in Munich, Istanbul, Bergen, London (Raindance), Poland (Atlantyk), where it has met great critical acclaim.
---
Credits
Director: Farid Eslam
Producers: Farid Eslam, Dana Wilson, Dina Harb, Jeffery Brown
Cinematographer: Prokop Soucek
Editor: Jakub Vomacka  
Sound: Karel Havlicek  
Production Companies: Mind Riot, Mortal Coil Media, Birthmark Films, FAMU 
Cast: Tamer Abu Ghazaleh, Karim Adel Eissa, Marc Codsi, Mayaline Hage, Maii Waleed Yassin, Ostaz Samm, Ousso Lotfy, Shadi Zaqtan, Walaa  Sbait, Bruno Cruz, Ibrahim Farouk, Amer Shomali, Donia Massoud, Mahmoud Radaideh, Mohamed Safi, Hiba Mansouri, Zeid Hamdan
---
Festival Appearances & Awards
Visions Du Réel, Switzerland 2015 
Munich International Film Festival 2015
Festival International du Film Nancy-Lorraine 2015
Bergen International Film Festival, Norway 2015
Raindance Festival, UK 2015
International Film and TV Festival, Cologne 2015
Arab Film Festival, Germany 2015
Warsaw Film Festival 2015
Oaxaca FilmFest, Mexico 2015
Free Zone Belgrade Human Rights Film Festival 2015
---