Wild Women – Gentle Beasts
Date:
Tags: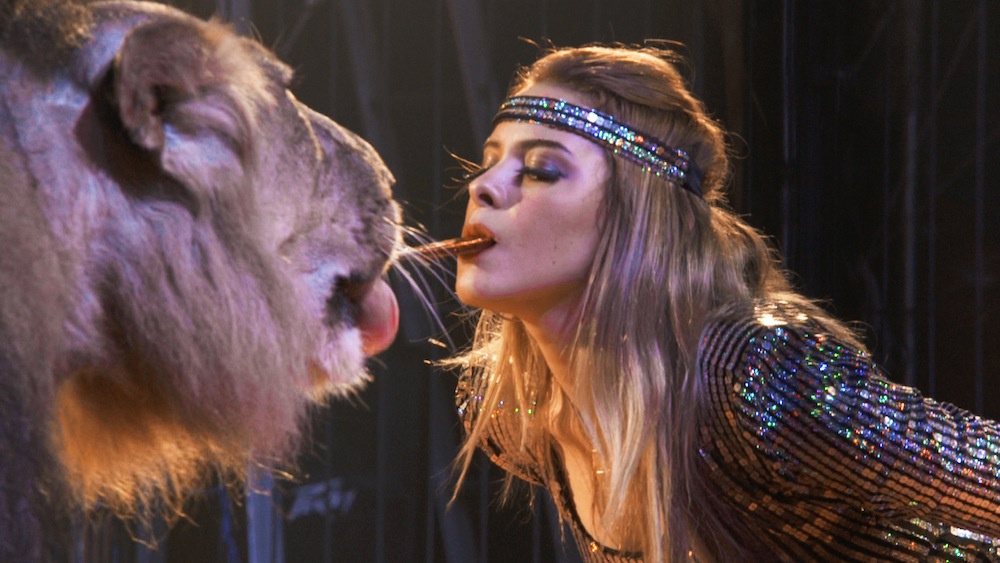 Wild Women – Gentle Beasts
Director: Anka Schmid
Switzerland | German, Arabic, French, Russian
2015 | 96min | Colour 
Subtitles: English
Asian Premiere
Saturday, Nov 7 TIPA, 6:15 PM
Presented in collaboration with the Embassy of Switzerland in India.
Animal tamers from various continents shine in the spotlight and struggle for their existence behind the scenes. Namayca, Carmen, Nadezhda, Aliya, and Anosa are five women from four different countries, but all are charismatic animal tamers. They work in the circus and train tigers, lions, and bears. Between toiling and smiling, the female circus artists disclose their passion for their "wild" animals and extraordinary profession. Switching between dominatrix and cuddly kitten in the arena, they play with the contrast between docile woman and wild beast. In doing so, they always overcome their own limitations and risk death in a dangerous show full of total dedication, absolute presence, and physical perfection. Their ultra-close relationship with their animals is sensual – and immensely gruelling.
---
Anka Schmid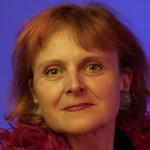 Anka Schmid sees herself as a border-crosser between film and art and, in addition to narrative cinema and TV films, she also makes experimental films and video installations. She has won various prizes and awards and has made numerous exhibitions. Her films have been shown at international festivals such as Locarno, Nyon, Berlinale, San Francisco or Sundance. After studying in Berlin at the German Film and TV Academy, she spent a year in the USA, shooting the Hopi documentary Techqua Ikachi, Land – Mein Leben with the Hopi Indi¬an James Danaquymptewa and the artist Agnes Barmettler. She completed her studies at the DFFB with the feature film Hinter Verschlossen Turen (1991), which won numerous prizes. After that, she worked as freelance cinematographer and director's assistant in Germany, Switzerland, France, Argentina and the USA. In Switzerland, in addition to her own creative work, she is a lecturer in film.
---
Credits
Director: Anka Schmid
Producer: Franziska Reck
Cinematographer: Peter Indergand
Screenwriter: Anka Schmid
Editor:Loredana Cristelli
Sound: Dieter Meyer, Reto Stamm, Christian Beusch
Music: Roman Lerch
Production Company: Reck Filmproduktion
Cast: Namayca Bauer, Carmen Zander, Nadezhda and Aliya Takshantova, Anosa Kouta
---
Festival Appearances & Awards
Visions du Réel 2015
Locarno Film Festival 2015
Hof International Filmfestival 2015
Biberach Film Festival, Germany 2015
Artdocfest, Russia 2015
---