To Singapore, with Love
Date:
Tags:
To Singapore, with Love
Director: Tan Pin Pin
Singapore | English, Mandarin, Malay, Hainanese
2013 | 68min | Colour
Subtitles: English
Friday, Oct 31
Club House 1, 1:00 PM
Director Tan Pin Pin searches the world for the displaced souls of Singapore: different generations of Singaporean political exiles who have not been able to come home. She finds out how they have lived their lives away and how they still view the Singapore of their dreams. As they recount their lives, we see a City that could have been. A love letter to Singapore, from the outside.
---
Tan Pin Pin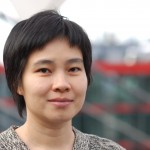 Tan Pin Pin's films have focused on Singapore, its histories and its limits. They have screened widely in Singapore and internationally at Berlinale, Busan, Cinema du Reel, Visions du Reel, Rotterdam, MOMA and at the Flaherty Seminar as well as on the Discovery Channel. In Singapore, they have received sold- out theatrical screenings, toured schools and been acquired by Singapore Airlines for their in-flight entertainment services. Pin Pin has won or been nominated for more than 20 awards. The citation from Cinema du Reel for Invisible City (2007) described it as "A witty, intellectually challenging essay on history and memory as tools of civil resistance". Pin Pin is also a co-founder of film community sg, a community of independent filmmakers. She was until recently on the Board of The Substation Arts Centre and the National Archives of Singapore. To Singapore, with Love won the Best Director Award at Dubai International Film Festival. She is currently shooting her next film, Hinterland, an experimental documentary for an imaginary time capsule.
---
Credits
Director: Tan Pin Pin
Producer: Tan Pin Pin
Cinematographer: Tan Pin Pin
Editor: Delcie Poh
Music: Francis Khoo
Cast: Ang Swee Chai, Chan Sun Wing, He Jin, Ho Juan Thai, Tan Hee Kim, Tan Wah Piow, Shu Shihua, Wong Soon Fong, Ye Wanzhen
---
Festival Appearances & Awards
Salaya International Documentary Festival, 2014 – Best ASEAN Documentary, Special Mention
Busan International Film Festival, 2014 – Asian Cinema Fund Winner
Dubai International Film Festival, 2013 – Best Director Award, Muhr Asia Afria Documentary Award
Art of the Real, Film Society of Lincoln Center, USA, 2014
Berlinale Forum, 2014
Seoul International Documentary Festival, 2014
Its All True, Brazil, 2014
Busan Asian Cinema Fund Seoul Screenings at Indieplus, 2014
Jogja-Netpac Film Festival, 2013
---