The Butterfly Effect
Date:
Tags:

Siddharth Dasgupta's impressions of DIFF 2015…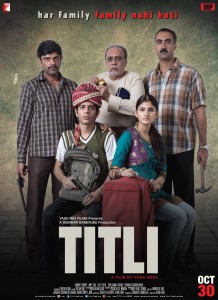 It's hard to associate the words 'hopeful' and 'lyrical' with a film where two brothers end up bludgeoning a hapless victim's face beyond recognition with the subtle means of a hammer and where a disenchanted young lover, in a hopeless bid towards an elusive dream, ends up breaking his sham wife's hands with the same elegant instrument. But then Kanu Behl's Titli is that rare creature which manages to take violence, anguish, filth, desperation, and dread and somehow transforms it into an elegiac cocktail of longing and the intangible Indian Dream.
The film hinges on the youngest of three brothers, Titli, and his plans of escaping his family's thuggish ways by investing in a bound-to-fail parking lot. When, in a bid to rein in his restless mind, he's married off by his brothers to the seemingly shy, pretty Neelu, the two youngsters realise that they're both chasing rebellious dreams and begin hatching unified schemes towards fulfilling them. This is life and Delhi as seen through a collective prism of squalor and fatal ambitions, where murder sometimes seems the gentlest possible escape and where a bullet sometimes seems the quickest way of breaking through the relentless air of ominousness.
This is the opening night of DIFF 2015, and apparently the film being presented to the audience is a watered-down version of the original. While I despise this deplorable practice and the meek mediocrity of our censors, I actually feel that this final version is all the better for having had the violence and the persistently filthy language toned down a bit – it allows Titli's emotional core and the characters' desperate ambitions to sear even deeper.
The audience groans together as blood spatters through on faces, it holds its collective breath at the prospect of impending doom, it sighs together at the unfulfilled desires of the central protagonists, and its laughs together at the moments of unexpected joy and bizarre lunacy. This is a finely nuanced film that is as much a fable on morality and ambition as it is a paean to the intricacies of the human heart. The acting is pretty much note-perfect. Ranvir Shorey is solid if somewhat predictable as the eldest brother Vikram; Amit Sial's middle brother delivers silent desperation in spades, mired between his taboo desires and the fierce need to keep the crumbling family together; but it's the young Shashank Arora with his unceasingly lost eyes and Shivani Raghuvanshi with her submissiveness-meets-ebullience who shine the brightest – theirs are performances unfettered by acting classes or jaded by experience – fresh, sparkling, soaring.
I walk out of the film admiring Kanu Behl for this assured first turn as director. I also walk away admiring the DIFF organisers for opening this year's festival on such a courageous note, thereby setting the tone for a film festival that doesn't shy away from the blazing light of relevance and independence but instead dances towards it with a skip and a wink. This has been a grand entrée, let the rest follow.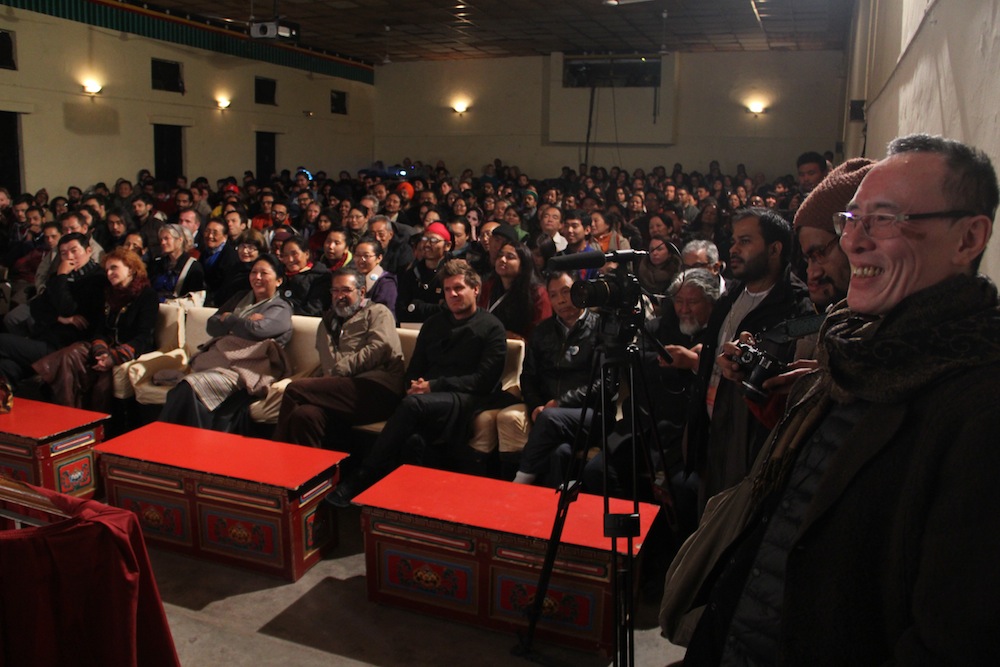 ---
Siddharth Dasgupta is a novelist. He also writes on travel for some of the world's most acclaimed travel bibles. Having attended DIFF in 2014, he'd made a silent vow to make this an annual affair, circumstances and horizons willing. He can be found on www.facebook.com/leavesfromabook and traced through https://twitter.com/siddha3th