DIFF COMMUNITY OUTREACH SCREENING: DHARAMSHALA JAIL
Date:
Tags: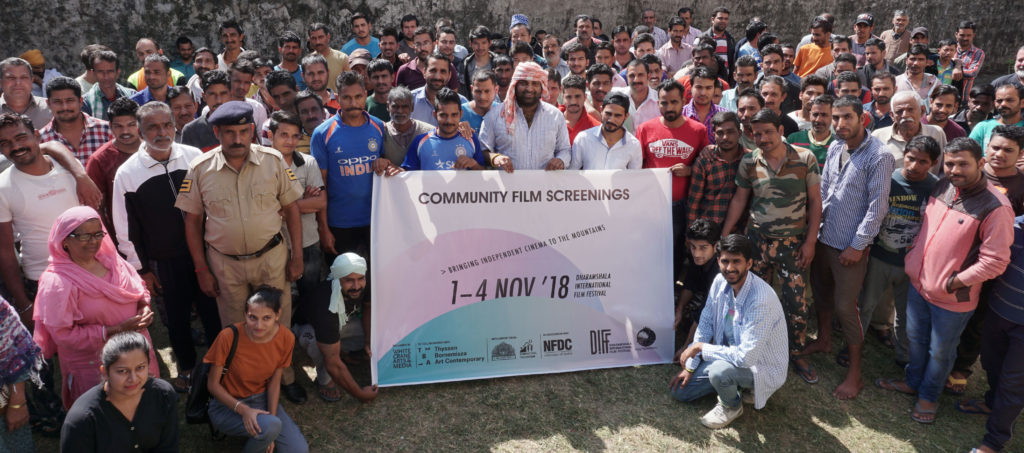 The District and Open Air Jail of Dharamshala is unlike most prisons typically depicted through film and television. Prisoners are not held in dark cells throughout the entirety of the day. Rather, they are given the freedom to roam within the boundaries of the lush Himachali prison. Furthermore, the prison is not driven by a philosophy of severe punishment. Instead, its superintendent, Shri Vinod Chambiyal, truly believes in the concept of reform through humanisation.
Recently, in the prison's attempt to expand the different ways its prisoners can develop and educate themselves, the Dharamshala International Film Festival (DIFF)–in partnership with the NFDC India and Jagori Grameen Rural Charitable Turst–was given the opportunity to screen Shubhashish Bhutiani's 2016 comedy-drama, Mukti Bhawan.
To say the least, the screening was an absolute success. Curiosity among the prisoners piqued from the moment the DIFF team began to set-up in the prison's multi-purpose hall. Employees of the prison, as well as its prisoners, were quick to help in the process and were eager to see the film.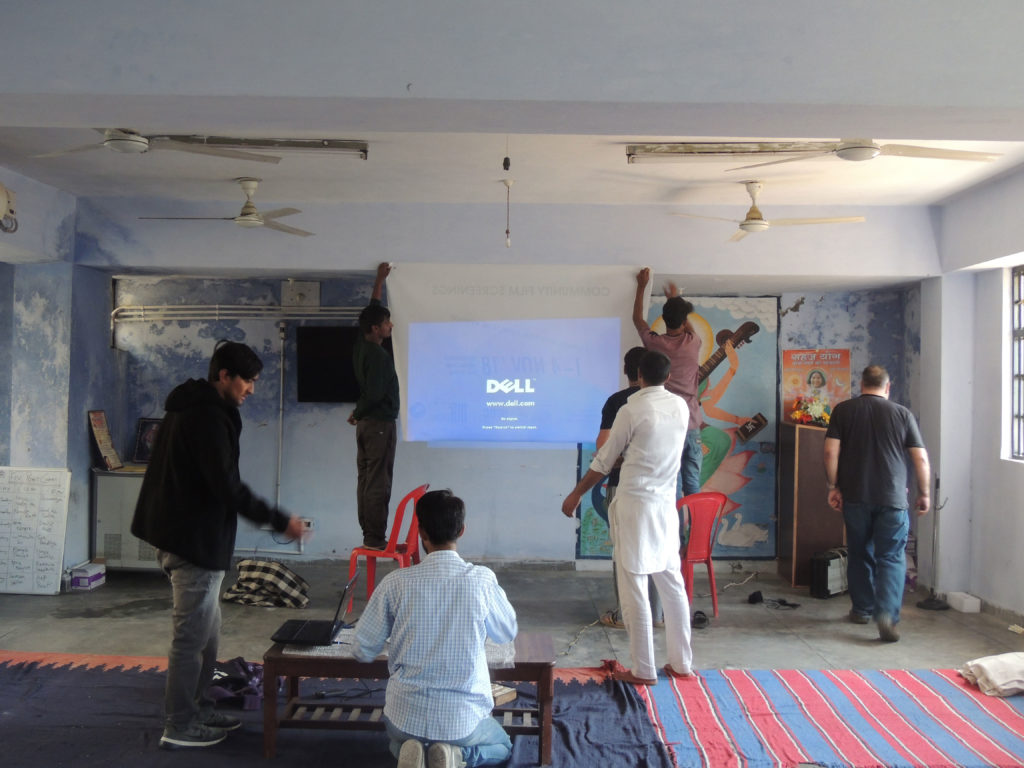 All in all, the screening was attended by about 180 individuals in total, including both male and female prisoners. Mukti Bhawan, with all its humanistic humour and drama about death and the relationship between a father and his son, had the crowd's eyes glued to the screen. Suffice it to say, there was laughter and thoughtful consideration throughout the entire ninety-minute screening.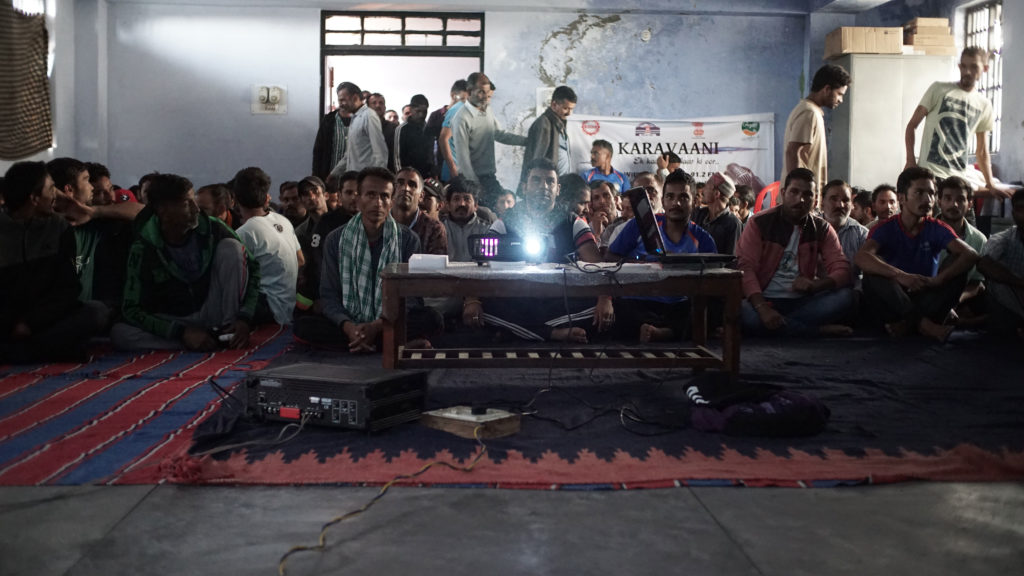 After the screening, the discussion was lively. Referencing the aging character Vimla, one of the female prisoners pondered, "She had been waiting for death for 18 years. However, it was only when she began to want to live that death found her."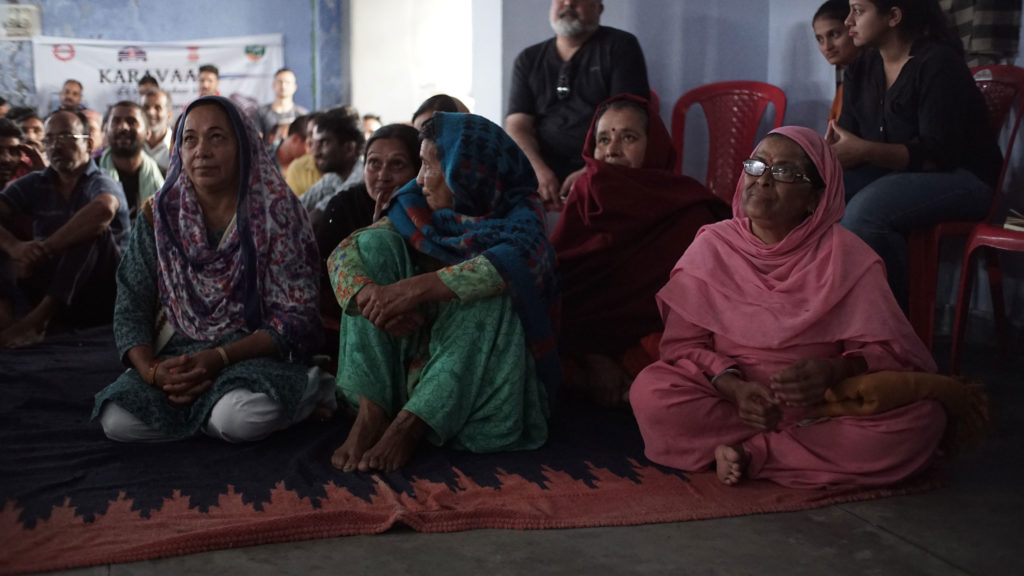 Many of the other prisoners agreed over the main idea of the film: death is not something you can find, but is something that finds you. "I like how Rajiv eventually learned that instead of avoiding his dying father, he needed to find mukti within their relationship," noticed another member of the rapt crowd.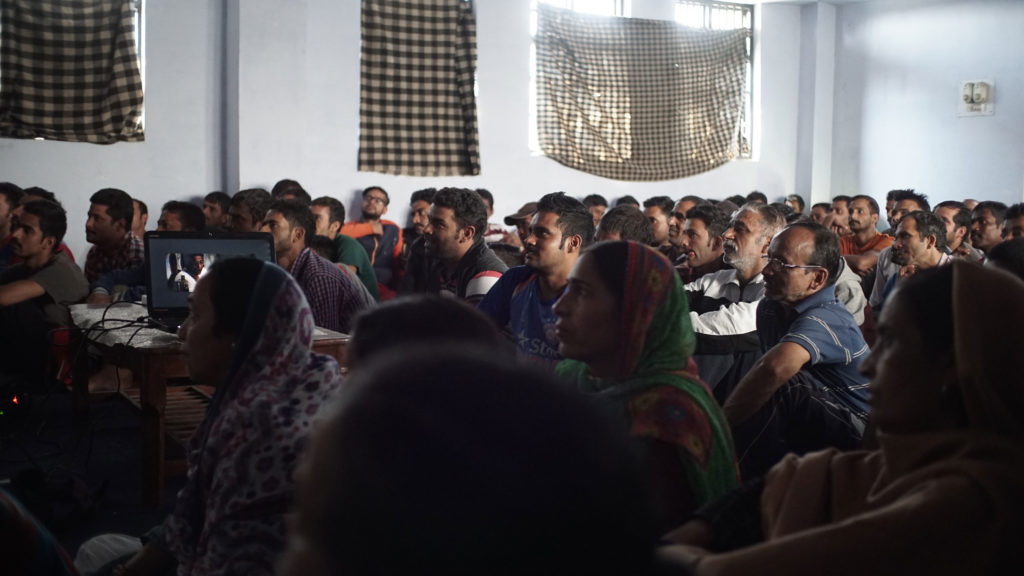 Ultimately, it was the general consensus that DIFF was wanted back for another screening and, sure enough, we look forward to continuing our partnership with the District and Open Air Jail of Dharamshala.