Meet the Filmmakers
Date:
Tags:

This year DIFF welcomes a host of Indian and international filmmakers to Dharamshala. They've made some great films and are coming all the way to introduce them, so it would be a shame if you missed out. To curtail this problem, we've put together a list of filmmakers and their films at DIFF 2015:
Definitely not to be missed is our Opening Night film, Titli, introduced by director Kanu Behl and actor Ranvir Shorey! Get to the Tibetan Institute of Performing Arts (TIPA) at 6:00 PM on Thursday to catch the film following the bad boy of Delhi's back alleys and his dysfunctional family, following which there will be a Q&A with Behl and Shorey.
Friday morning will see the screening of three wonderful shorts- Butter Lamp, Tashi and the Monk, and Lo Sum Choe Sum at 11:00 AM at TIPA. Bhutanese director, Dechen Roder will introduce her film Lo Sum Choe Sum, which will have its Indian premiere at DIFF. For anyone who has fallen in love with Jhamtse Gatsal, the school for orphans in Tashi and the Monk, its founder Lobsang Phuntsok will be present to answer questions. At 2:45 PM, The Maw Naing will present his feature film, The Monk, and at 5:00 PM Japanese director Tetsuichiro Tsuta will present the breathtaking The Tale of Iya. Stick around at TIPA till 8:30 PM for the screening of Umrika introduced by the film's director Prashant Nair, and producers, Swati Shetty and Manish Mundra.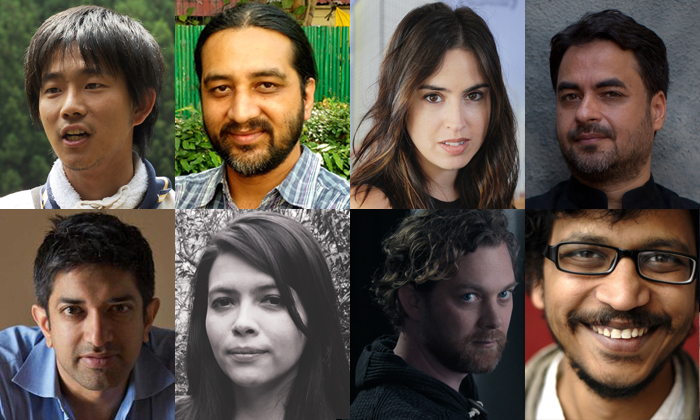 For scary stories first thing on Saturday morning, get yourself to the 11:00 AM screening of Bhaskar Hazarika's hair-raising feature, Kothanodi, and the post-screening Q&A session. Take a break with the light-hearted comedy at 1:30 PM, Zero Motivation, presented by Israeli filmmaker Talya Lavie. Acclaimed Japanese director Kaoru Ikeya will present the International premiere of his documentary Lung Ta at 3:45 PM, along with his film's main protagonist, Kazuhiro Nakahara. The American short, One Night in Hollywood will have it's International premiere at 1:30 PM at Club House. Meet actor and producer Markus Reymann, who will present the film. Catch the Asian premiere of Wild Women – Gentle Beasts at 6:15 PM, presented by Swiss director Anka Schmid, and finish off the day with Abhay Kumar and his brilliant hybrid documentary, Placebo at 8:30PM.

Sunday afternoon will see Swiss director Dodo Hunziker and the main protagonist of his film, Loten Namling, presenting the Indian premiere of Tibetan Warrior at 1:00 PM at TIPA. Then get yourself ready for an evening of the best of Indian indie films- Island City presented by Ruchika Oberoi at 3:30 PM, Chauthi Koot by Gurvinder Singh at 6:00 PM, and finish off the festival with Masaan at 8:30 PM, introduced by its director, Neeraj Ghaywan, and screenwriter, Varun Grover.
For a festival experience jam-packed with filmmakers and their brilliant films, DIFF 2015 is definitely the place to be. Check out the rest of our schedule and register!
---