An Interview with Isabel Herguera
Date:
Tags:

Isabel Herguera studied Fine Arts at the Kunstakademie Dusseldorf, Germany and animation at the California Institute of the Arts – Los Angeles, USA. She worked in advertisement and has since 2005 been juggling between making films and teaching. She gives workshops at the National Institute of Design – NID in Ahmadabad and is a visiting professor at China Central Academy of Fine Arts in Beijing. Her film, La Gallina Ciega, will be showing at DIFF 2014.
---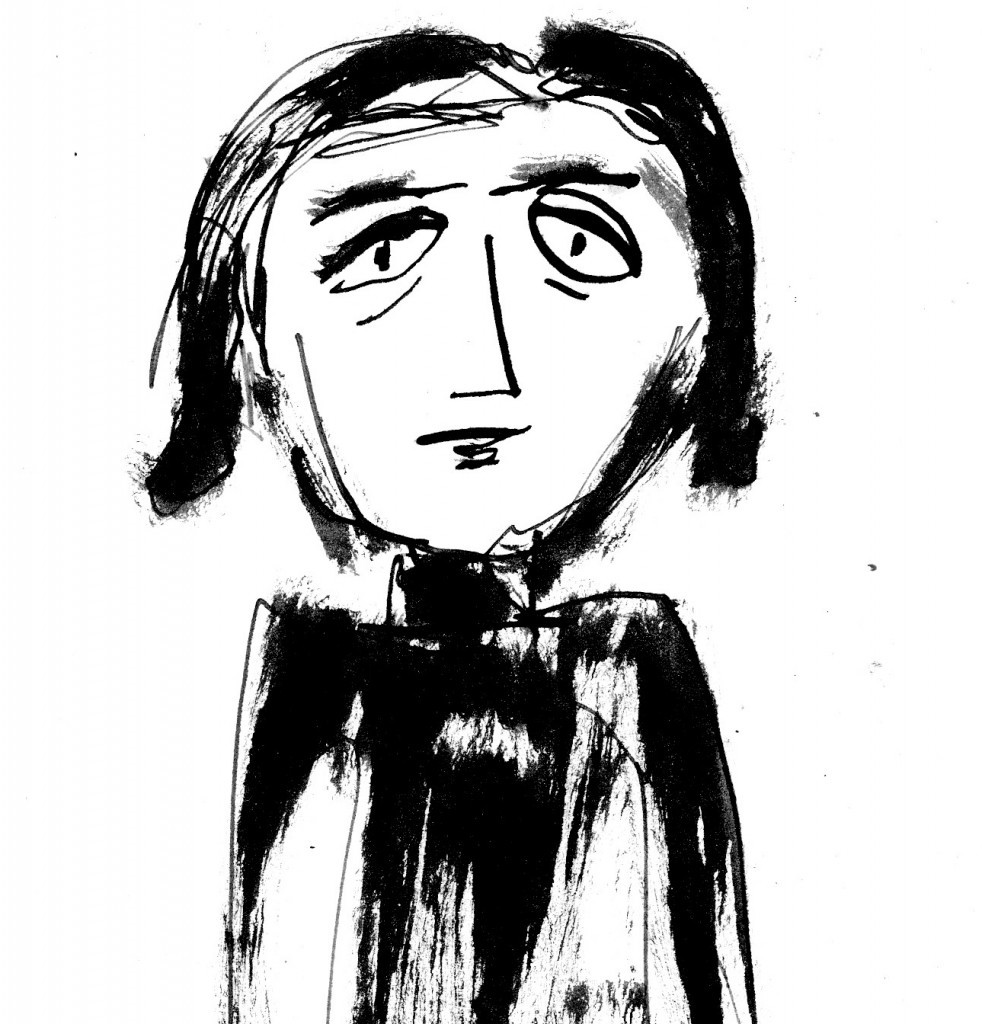 Isabel Herguera
Tell us a little bit about how the idea for this film was born, and how that idea transformed itself into a production?
The idea of the film grew in Los Angeles while I was thinking of returning home after having spent almost 20 years abroad. I remember reading a book by Max Aub, Crimenes Ejemplares (Exemplary Crimes), a series of short stories with an ironic and absurd take on the obscure act of killing.  I got attached to the main character of one of the stories, a blind man and a lottery seller, whose crime was to say aloud numbers and claim that he was in possession of the lucky one 0 consequently, he is killed for that reason. From the same author, I also read La Gallina Ciega (Blindmans Bluff), a bittersweet account of his return to Spain after 40 years in exile.  Sometimes I felt like the author blindly walking, encountering streets and people from distant memories.
Why did you choose animation as your medium?
I chose to work in animation because I can concentrate easily while I draw and I feel liberated to express things in a way I probably would never be able to in any other way or form.
Can you give us a glimpse into your process – how do you choose your style, create storyboards and weave your own story into this?
It's always a different process. Sometimes it starts with a recurring drawing or an atmosphere, also with something I have read that catches my attention. Gradually I gather more clues; I draw or make images trying to see where the instinct might take me. When I get stuck I start to order the images, texts, and sounds. I usually find something, a clue from where to pull, like having a rough guideline and then the images are a bit more controlled. This dynamic of expanding freely and later getting rid of the unnecessary creates a basic structure from where the story finds a shape.
What has changed in the world of animation since La Gallina Ciega and how have these changes influenced you and your art?
In terms of technology there is plenty of new software that has affected the ways of production and therefore how stories are told. Technology is also available to everyone and so it has become much more democratic and popular. That means that there are many more films being made, but often with a lack of rigor; especially in animation, which is a very demanding discipline. But on the other hand, this lack of skill allows people to make films in a very free, instinctive manner and this too is a powerful and inspiring attitude.
What do you love about being an independent animator/ filmmaker and what are the challenges you face?
I like to see how a film gets done, how an idea takes shape. I like to be able to decide when and how things get done; this is a great pleasure but at the same time a nightmare and a challenge. Making art or films is a way of life and like any other profession the challenge is to find joy in what you do, so that you do it the best you can.
---