Indian Shorts at DIFF 2014
Date:
Tags:

"I feel the short film form gives a filmmaker immense possibilities to explore the medium of cinema. With a short film, one can experiment freely without having to wonder constantly about the fate of the film after it is made," says Umesh Kulkarni, filmmaker and curator of the DIFF Indian Shorts section, in an interview on the DIFF Blog.
The selection of Indian Shorts to be screened at DIFF 2014 reflects this sense of endless possibility, with exciting films by young Indian filmmakers that explore a range of themes.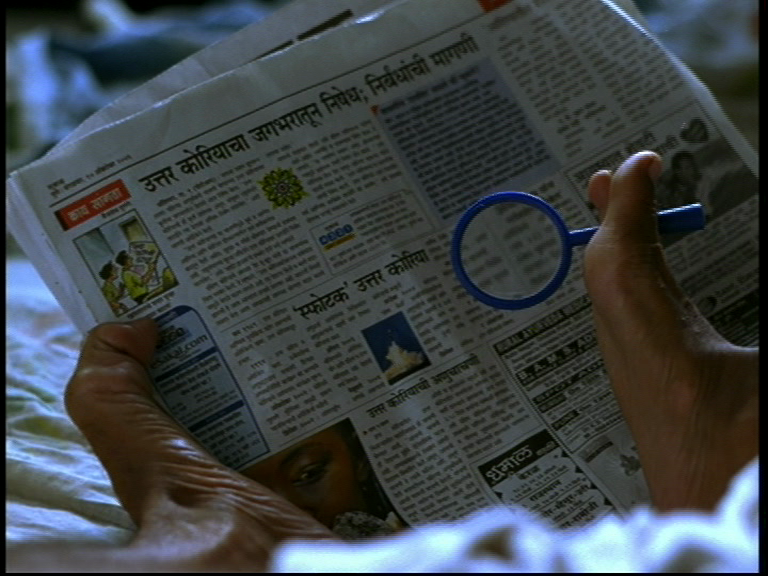 Three of Us
Umesh Kulkarni's Three of Us is a moving, lyrical film about an ordinary day in the life of a not-so-ordinary family – in which the mother cooks, the father delivers newspapers and the son reads with the aid of a magnifying glass that he holds with his toes. Devoid of music and dialogue, the film still captures the deep-seated sorrows of the family, the disabled son who is completely dependent on his parents and the rhythm of the life they have built together.
Sixth grader, Jobin George, sits through a difficult examination, surrounded by hostile classmates and with a strict teacher on the prowl. The protagonist in Rohin Raveendran Nair's Little Hands ends up facing difficult questions, not just in mathematics, but in life as well.
In Tamaash, brothers Satyanshu and Devanshu Singh have told a story of adventure and childhood woven together with striking folk music and beautiful cinematography. Anzar, scorned by elders and teachers, seeks the help of a mysterious stranger, whose advice leads him and his little brother into a world of serious and unintended consequences.
Tamaash
Nishtha Jain's Call it Slut is a miniature portrait of a wickedly outrageous and compassionate transgender woman who fearlessly takes on patriarchal attitudes and pokes fun at middle class morality. Lakshmi not only transcends sexual boundaries, she also straddles varied roles and inhabits different subcultures with deceptive ease.
Ika is Raam Reddy's award-winning film about Rajesh, a boy living in a slum in Bangalore who wants to make a film. He builds a camera using a cardboard box and a magnifying glass and sets out with his friend, Prashant, searching for an idea for his film.
Border Patrol, directed by Peter Baumann and produced by Nishad Chaughule, is a dark comedy about two friends who find a body in the woods and don't know what to do with this unwelcome discovery. Set in the beautiful alpine woodland of Bavaria, it's a comedy of power politics between its two protagonists.
---
Check out the entire DIFF 2014 programme at http://diff.co.in/filmsa-z/, and register now to immerse yourself in the magic of cinema in the shadow of the majestic Dhauladhars http://diff.co.in/registration/