How To DIFF
Date:
Tags:

There is a time in November, when people pack their suitcases full of scarves and wooly socks, when they breathe in the mountain air, and when they spend four days straight watching the best of indie cinema. For those of you who are new to this ritual, unstable on mountain terrain and unequipped for the overwhelmingly brilliant films being screened…
Here's a How To guide for everything DIFF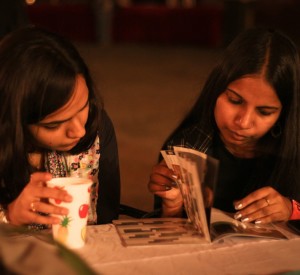 1. The 3 P's of DIFF – Plan, Prioritize, Purchase our catalogue
DIFF, first and foremost, is all about films. And believe us, the films are fantastic. All of them. This proves to be both a blessing and a curse. You will be torn, trying to decide between screenings. Difficult decisions must be made, frequent trips between venues must be undertaken, perhaps some tears shall be shed. But it'll be worth all the pain of deciding, because each and every film at DIFF will bowl you over. Real talk.
What we suggest- and this is not a marketing ploy- is buy the catalogue, memorise the catalogue, worship the catalogue. It'll help make everything better, and your decisions just a little bit easier. So sit with it for a while and plan how to maximise your DIFF experience.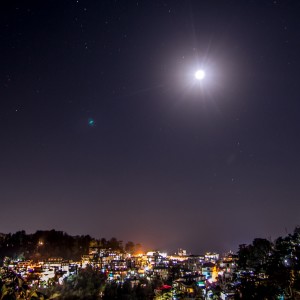 2. It is hot and then it is cold

Do not be deceived by the sun. It is wonderful up here in the mountains, until it isn't. You must layer like an onion. The walk up to TIPA may have you break a sweat, but always have a jacket handy for the evenings. Because you'll certainly want to be outside, having steaming cups of chai and discussing your favourite films with your favourite filmmakers. But there won't be any love lost between you and the winter, because nothing is cosier than sitting in giant sweaters and watching movies on a cold, starry night.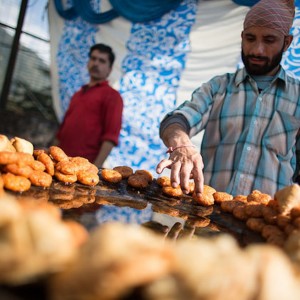 3. Paying Homage to Hunger
If you're doing DIFF right, you will be emotionally and mentally exhausted after a day of back-to-back movies. This is as it should be and we shall not apologise for it. What we can do is provide you with a variety of food and drink to ply yourself with while you recuperate. Choose from stalls selling momos, pizzas, tikkis, kebabs…we suggest the chilli chocolate lollipops for an instant pick-me-up. And what's a film festival without its own popcorn vendor? 
If you do feel the urge to stroll through Mcleodganj you will be spoilt for choice with the range of eateries from bakeries and cafes to Italian and traditional Tibetan restaurants. Grab a plate of momos while you walk around and take a look at all your options. If you need help deciding where to go, check out the DIFF recommendations here.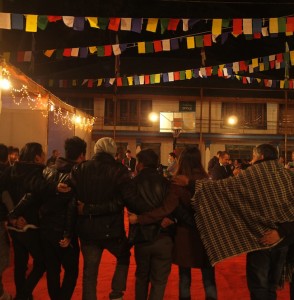 4. Ain't no party like a DIFF party!
Are you invited? Absolutely! Register for your pass to our Opening Night screening and Musical Night at TIPA. There'll be food and drinks, music, dancing, and definitely a great film to top it all off. So pack your dancing shoes and get ready to walk the red carpet (or stumble back across it at the end of the night). It's a party! Need we say more?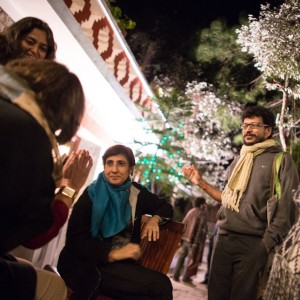 5. Do more than just people-watch
The thing about coming to a festival like DIFF, is that everyone there enjoys good indie cinema. Which probably means that you'll find the crowd pretty appealing, if you enjoy indie cinema as well. The other thing about coming to a festival like DIFF, is that you'll meet people you wouldn't usually have the opportunity to. Our mountain film festival attracts people from all over the world, including artists, filmmakers, and dignitaries. So take advantage of being in a beautiful place with a group of interesting people. Talk to people, exchange ideas, ricochet between feeling like a philistine and feeling intellectually superior, depending on who you're talking to. Really though, get out of your comfort zone and meet new people. You'll be grateful that you did.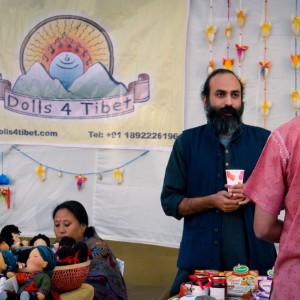 6. Feel good about spending your money
When you walk out of our theatre hall, don't just stand there blinking into the sunlight. We know the films might leave you a bit dazed, a bit out of touch with reality. Soak it in while you take a walk around our makeshift flea market. DIFF supports various NGOs and organisations based in and around Dharamshala, and it's their stalls you will see at the festival. You can buy everything from organic soaps and spices, to traditional handicrafts and eco-friendly products. We also have a bunch of DIFF merchandise in case you want to deck yourself out in film fest goodies. So bring your wallet and spend for a good cause.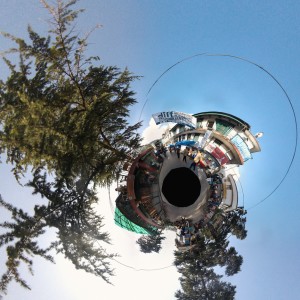 7. DIFF to your own tune
To be perfectly honest, in the end it really doesn't matter how you DIFF, because you're going to have a great time no matter what. In fact, you'd have to actively search for ways to not enjoy yourself. It's four days of movies, mountains, and momos. Could you ask for anything more?
That's what we thought. 
---
Learn more about our programme, and register now to witness the best of Indian and international indie cinema!