DIFF gets a new venue: Meet TCV
Date:
Tags: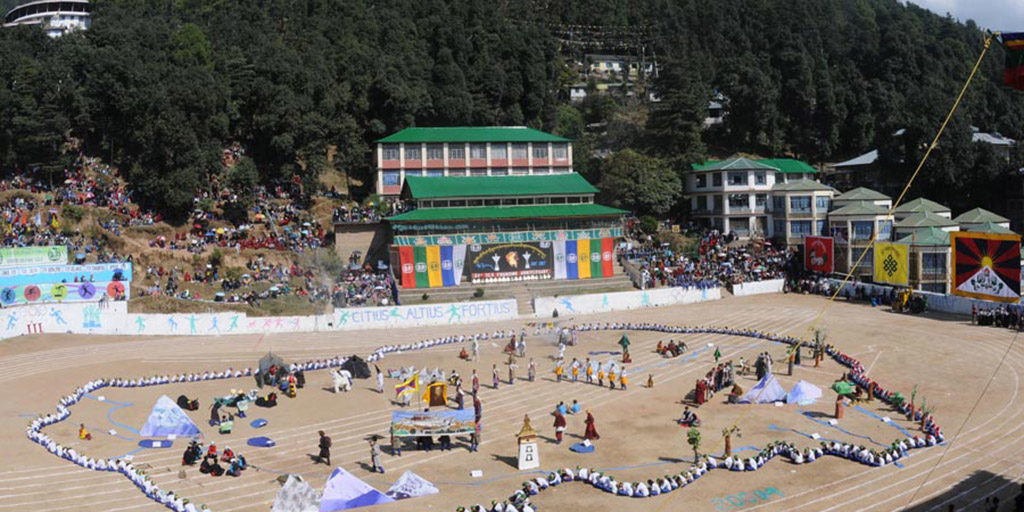 Since its inception in 2012, the Dharamshala International Film Festival (DIFF) has been held at the Tibetan Institute of Performing Arts (TIPA) and the Club House in McLeod Ganj. In a town lacking institutional cinemas and theatres, organizing a film festival by transforming non-cinema spaces into functional makeshift cinema halls was a major challenge that the festival team had to surmount. Fortunately, the two venues, unconventional though they were, proved more than adequate to fulfil DIFF's vision of bringing independent cinema to the mountains of India.
This year, however, DIFF shifts to new venue – The Tibetan Children's Village School (TCV) – necessitated by TIPA's decision to construct a brand new auditorium. TCV, located a short distance from McLeod Ganj and nestled among thickly forested deodhar slopes next to the popular Dal Lake, is a thriving, integrated educational community for Tibetan children in exile. It has the advantage of having two auditoriums – a 500-seater and a 300-seater – within close proximity of each other, which makes it a perfect location for DIFF. With DIFF attracting more festivalgoers each year, TCV's larger auditorium spaces also come in handy to accommodate the growing audiences.
Festival Director Ritu Sarin explains: "Although the decision to shift to TCV was due to reasons beyond our control, our new venue has its own advantages. For one, the entire festival programme will now be centred in one location. Festivalgoers need only come to TCV in the morning and they can spend the whole day watching films, attending our special programmes and, of course, enjoying our food and crafts stalls."
The challenge this year is to ensure that the running of the festival dovetails nicely with the daily rhythm of TCV, without causing too much of a disruption to the children's activities. At the same time, festivalgoers will have the added appeal of observing a unique educational institution at work, while enjoying its pristine location on the flanks of the Dhauladhars.
DIFF is excited to announce its collaboration with TCV and thanks the school for extending its support and cooperation. We look forward to welcoming you to our unusual new venue!