DIFF Day 3: An Interview with Tanaji Dasgupta
Date:
Tags:

---
Tanaji Dasgupta is an actor in Q's new film, Nabarun, which had its World Premiere on the Day 3 of Dharamshala International Film Festival 2014. He is also the Executive Producer of the film.
---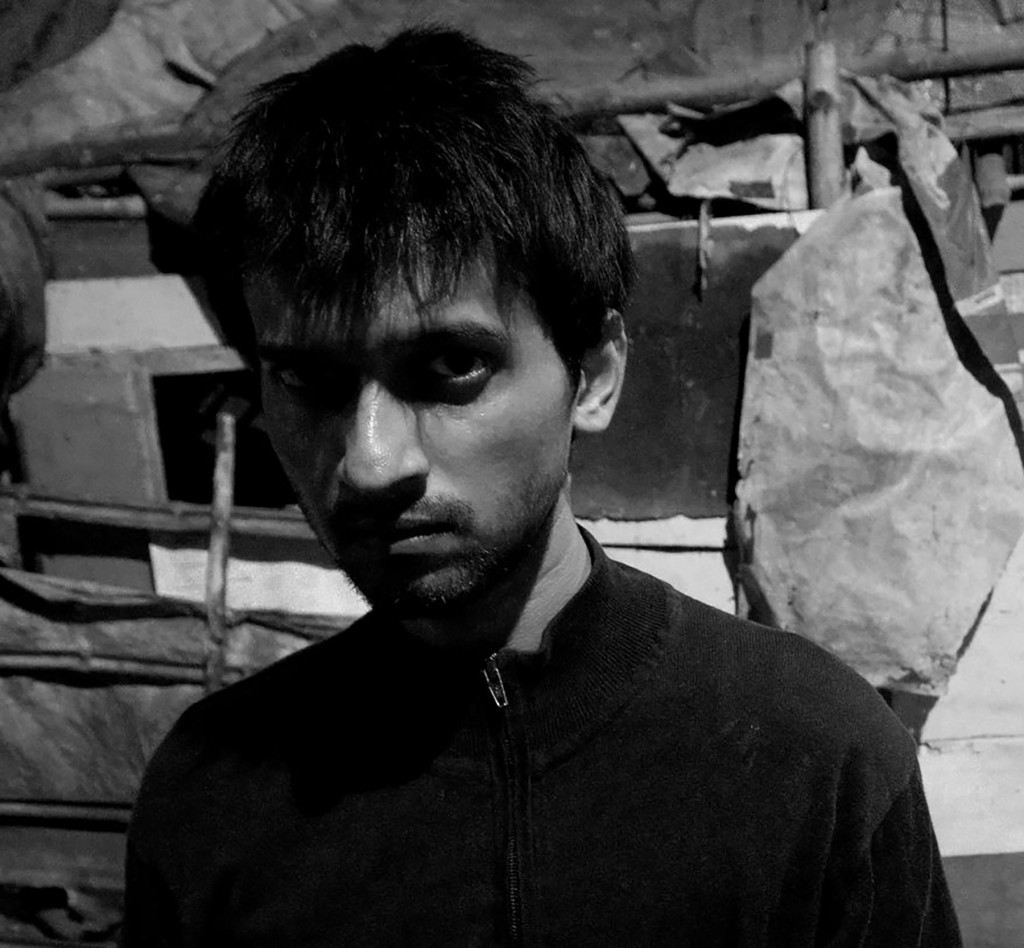 In one of his interviews, Nabarun declares that due to an increasingly difficult distribution system for young, independent filmmakers, they may soon begin 'committing suicide' – obviously, that is typical extreme of him, but do you think the statement correctly paints how bleak the situation is right now?
Absolutely, because when it comes to showing the film, the distribution setup is highly controlled by the big players, and it is kind of true for all over India, but when you come down to regional markets, the situation becomes even more serious. Every weekend, you have a major Hollywood film, a major Bollywood film and a regional film with a major superstar and studio backing that releases in the theatre, so as an independent filmmaker, you don't really have much of a chance. The fact is, you need crores of rupees to get the film out there, and that's not easily available. For instance, in the US, there are 117 theatres for a hundred thousand people, in India there is 1, so where do you show your film? I think the solution may lie in state patronage; some sort of state-support in terms of exhibition is highly required. There is just not enough, there is not any. There have to be theatres present for alternative films or independent titles, otherwise it is a completely uphill battle.
So as one of the executive producers on the film and also as someone who has been associated with Overdose for long, have you guys worked on a strategy to put the film out there?
There is of course the internet, but what apart from its conventional utilization do you have in mind? (Note: At the post-film q/a, Q announced a special Matchbox which will be used to distribute the film: it will contain archives of interviews between the filmmaker and the author that took place over two years as well as extra footage, etc.)
With Nabarun, it is a documentary, but there are also two fiction stories embedded within it – it is sort of unheard in India, for a film with this strange, unique structure, and that too about a writer, to release theatrically. The writer-in-question is a controversial subject, very radical in his ideology, a leftist, so all of this makes the affair problematic. But we are thinking of various ways in which the film could be released – including theatrical. Not in the most conventional sense of the word, but even if we have one theatre, one show, and that is what we publicise, and that will at least get the word going. There is of course the internet. Overdose is about to launch a VoD platform. The VoD hasn't been the optimal model to raise revenue throughout the world, its potential hasn't been fully realized – but maybe it is the main avenue for a film like Nabarun, deprived of other outlets as it is.
What is the reputation of Nabarun currently in Kolkata? Do you think the film will contribute to it coherently?
Nabarun is a cult figure, especially among the youth. I mean those born in the 90s. He is one of those writers who was very clearly ahead of his times, and so it is important I think that Q and Shurojit Sen came up with this concept. I feel someone like Nabarun will be legendary in 150 or 200 years will be legendary. This film documents him up close, candidly – it should be inspiring for any artist from any field who wants to follow his own ideas, which will be a problem for any society, really.
Lastly, what are your expectations from the screening at Dharamshala?
I am coming to the festival for the first time, it is wonderful here. It is the first time audiences will see it, so there is nervous energy. This is my personal favourite from all of his films – also obviously because of the subject. I am super-excited, though there are rough edges as this is not the final cut of the film, but I think it's still in a very good shape for people to enjoy. This is going to be the film's world premiere, so it will be important to get some reactions in, measure the temperature of the room, and see how the film's working in the world outside the suite.