DIFF Day 2: Scorsese-Riffing, Displacement and Messages in Blood
Date:
Tags: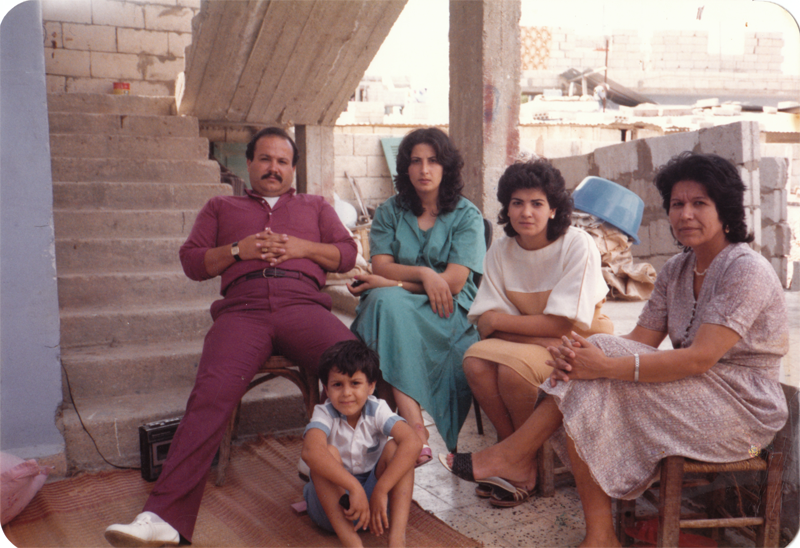 The second day at DIFF '14 witnessed an immense line-up of titles from around the world – an elaborate embroidery of a globalised world, where identity and citizenship are in jeopardy, individuals are in a state of perpetual mobilisation, the question of 'the nation' as an anachronistic concept has been thrown in sharp focus, and (the third) world at large becomes increasingly anxious, unstable, as previous-century codes, linguistic functions, divisions of public/personal and political beliefs are rendered obsolete.
A World Not Ours, swamped with grand, Scorsese-sweeps: an ironic, booming voiceover, soundtrack of 50s, 60s doo-wop/pop laid over images of people talking in street corners, over café tables; of moments of casual, abrupt violence (a terrified audience gasped when a particularly enraged pigeon-owner chases a cat to murder it – funny, but a horror), of the young firing machine-guns into the sky – all of this, set in the South Lebanese Palestinian settlement of Ein-el-Helwei, where director Mehdi Fleifel grew up. As if to lay bare his influences completely, the voiceover sediments with a final emphasis: 'To me, going back to Ein-el-Heiwei was better than going to anywhere else in the world'.
But anyway, this is merely an opening proclamation and the film really is a story set on a downslope – the once-hopeful gone astray, generational decay, the ruins of youth – all symbolized by Abu Iyad, a young resident of the camp whose life has been laid to waste. In his exile, and the desire to return to a vague 'homeland', but also in anger and resentment, he finds a spiritual mirror in Kosal Khiev, a revolt-poet and general sentimentalist settled in Phnom Pheh, but actually from South Carolina. Khiev's life is depicted in Masahiro Sugano's pseudo-crazy, tonally-confused drama about the 'grand concepts' of reformation and redemption, A Cambodian Son. This is a story about teenage gang brutality, incarceration, war, deportation, cruelty, but ultimately, it is a happy, hopeful tale, because, art. The centerpiece of the film, Khiev's performance of his 'moments between the nights' at the London Cultural Olympiad 2012 is incredible – though tempered with by Sugano who cannot keep his hand off the editing timeline – but if one must watch this sappy afternoon special, this monologue of fury is what the film could be sold on.
There was also Jarmusch's genre-twist, Only Lovers Left Alive – but Jarmusch's interest in genre is only cursory, it is iconography that he values. So the basic rules are intact (vampires don't like sunlight, they drink blood, they are recluses frustrated and enriched by their own immortality) – but exist in the service of Jarmusch's great, private, puritan lament: the world has been overrun by soulless zombies intent on corrupting the purity of the endeavor of life. At one point, Adam, lead protagonist and head-sulk, proclaims, 'LA, the zombie-central'. Jarmusch makes his anger-thesis from Limits of Control more explicit and unambiguous, but in the process, sacrifices slight control over the tactile pleasures that inform his work: mystery, wander, texture, rhythm, sound, the night – but I guess it is ultimately a fair wager.