Best of DIFF at the India International Center
Date:
Tags:

The 3rd edition of the Dharamshala International Film Festival (DIFF) is very excited to launch the best of DIFF film screenings at one of India's premier cultural institutions, the India International Center, Delhi, starting from September 9, 2014.
As part of one of DIFF's goals to conduct special outreach programmes to showcase the best of independent cinema for various communities to engage in, we have teamed up with the IIC to screen festival favorites from the last two editions of DIFF.
---
The screenings are open to IIC members as well as the general public and will be held on the days below at 6:30pm each day. Attendees must be seated by 6pm. Seats are on a first come, first serve basis.
IIC is located at #40, Max Mueller Marg, Lodhi Estate, New Delhi, DL 110003, India

---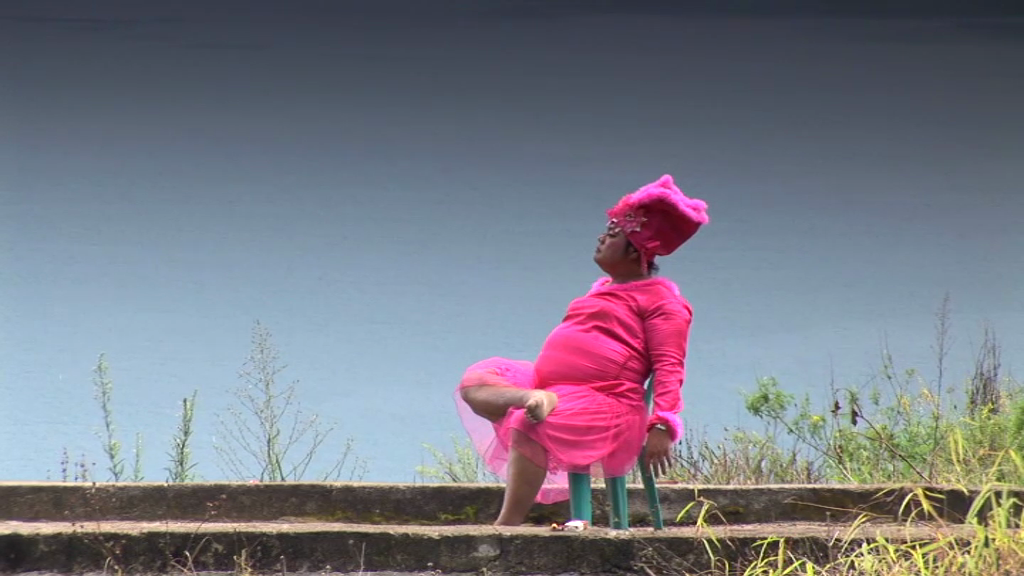 The Act of Killing (2013)
SCHEDULE:
Siddharth
Tuesday, 9 September 2014
Directed by Richie Mehta, 2013, Canada/India, 96 mins
After sending away his 12-year-old son Siddharth for work, Mahendra (a chain-wallah who fixes broken zippers on the streets) is relieved – his financial burdens will be alleviated. But when Siddharth fails return home, Mahendra learns he may have been taken by child-traffickers. With little resources and no connections, he travels across India in pursuit, with the hope that whatever force arbitrarily took his child away will return him unharmed.
** Some members of the cast and crew of the film, will be present along with introduction to DIFF 2014 by Festival Directors Ritu Sarin and Tenzing Sonam
Menstrual Man
Monday, 15 September 2014
Directed by Amit Virmani, 2013, India, 63 mins
There are men who squirm at the mention of a woman's period. And then there's Muruganantham, a school dropout who realised that the majority of women in India couldn't afford sanitary pads and decided to do something about it.
Menstrual Man tells the inspiring story of a man who rose from below the poverty line and stood up for India's ignored. Presenting its protagonist's passionate views on social entrepreneurship, it underscores the importance of empowering women to combat poverty, and the power in every individual to make a difference.
La Voz de Los Silenciados
Tuesday, 16 September 2014
Directed by Maximón Monihan, 2013, United States, 85 mins
La Voz De Los Silenciados is a radically different vision of filmmaking. A 90-minute silent film that tells the story of modern-day slavery, using non-actors, Brechtian edits, a brutal subway landscape, and the isolation of deafness. Somewhere in this manic plot is also a magic penguin. Inspired by a real New York story, the film follows Olga, a hearing impaired teenager from Central America. Lured to New York City under the false promise of attending a Christian sign language school, she finds herself a slave to an international criminal syndicate. Forced to sell "I am deaf" trinkets on the subway, Olga is trapped inside a nightmare that will not end– and we, the audience, are trapped with her.
Mapa
Thursday, 18 September 2014
Directed by León Siminiani, 2012, Spain, 85 mins
A young Spanish director gets fired from his job at a broadcaster. Recovering his dream to make movies, he travels to India in "search" of his first feature film, only to discover that his real search isn't in India but back home. Back in Madrid, however, things don't exactly work out as expected. Exploring the line between documentary and fiction, Mapa is a road movie told in the first person about a young filmmaker who travels to India in search of a new "map" for love and life.
Roots
Friday, 19 September 2014
Directed by Kaoru Ikeya, 2012, Japan, 118 mins.
Naoshi, a stubborn old man, has a dream to rebuild his home where the entire community was affected by the once-in-a-millennium tsunami. It destroyed his house and killed his son who was a member of volunteer fire corps. Refusing a temporary housing, he continues to live in a barn on his land. He can survive with the water, fire, and blessings from the nature. He believes one rebuilding effort calls for others, even if it would take ages. For him, hereditary land is the sacred place that the spirits of his ancestors and late son abide in. To build a new house is to call the scattered neighbours to come back, as well as to make a place to welcome the family spirits. His ultimate dream is to join them after the life and to watch rebirth of his home town. Roots follows his efforts for one year and a half.
The Act of Killing
Monday, 22 September 2014
Directed by Joshua Oppenheimer, 2012, Denmark/Norway/UK, 159 mins.
The Act of Killing is about killers who have won, and the sort of society they have built. Unlike ageing Nazis or Rwandan génocidaires, Anwar and his friends have not been forced by history to admit they participated in crimes against humanity. Instead, they have written their own triumphant history, becoming role models for millions of young paramilitaries. The Act of Killing is a journey into the memories and imaginations of the perpetrators, offering insight into the minds of mass killers. And The Act of Killing is a nightmarish vision of a frighteningly banal culture of impunity in which killers can joke about crimes against humanity on television chat shows, and celebrate moral disaster with the ease and grace of a soft shoe dance number.
---
To register for a delegate pass for DIFF 2014: www.diff.co.in/registration
To register as a volunteer: www.diff.co.in/volunteer
For any other information please email us at info@diff.co.in