Because Who Really Knows?
Date:
Tags:

Devanshi Vaid and Nadia Nooreyezdan, our two new interns, have both joined us here from Mumbai. Devanshi spent the last year producing a news show at a major TV network, while Nadia has been researching and writing about ancient and forgotten things at a publishing house. When they were asked to write about why they chose to work at Dharamshala International Film Festival 2015, in the shadow of the Dhauladhar mountain range, they got nervous. Because who really knows how they ended up where they are, or where they'll be next?
So here's an attempt at deconstructing and listing the series of events that somehow steered them here.
---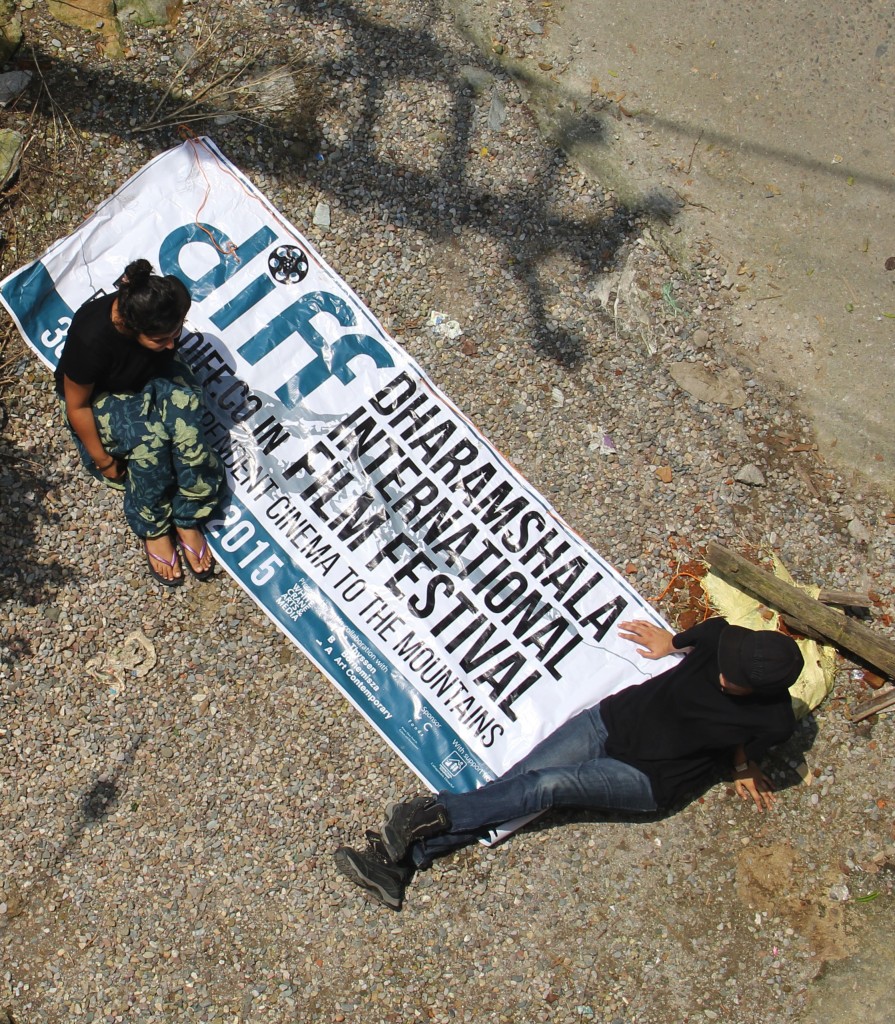 A non-chronological list of factors that led Nadia to the Mountains:
10. I found myself wandering in circles along a familiar road and wanted to be lost somewhere new.
9. I grew up with stories that I grabbed by the roots and planted into my scalp.
8. I wrote in Mumbai and I wrote in Delhi, but I never really seemed to be able to write.
7. I wanted to see what the world was like above clouds.
6. I had a hankering for momos and thukpa.
5. I found myself wanting to explore storytelling through different mediums.
4. I finished studying and realized I may never feel at home again.
3. I met a friend who, through a string of coincidences, introduced me to DIFF.
2. I always loved the heady, manic, adrenaline rush of working at festivals.
1. I travelled to Dharamshala for DIFF 2014 and the films I watched there knocked the breath right out of me. And I just had to have more.
 A catalogue of things that have convinced Devanshi to work at DIFF:
10. You know that feeling when you walk out of a movie theatre/classroom and have to squint because everything is so bright? I had forgotten how that felt.
9. After years of trying to determine how the air shifted when different people were around, I felt it was time to visit a place where the air was stronger than those who moved it.
8. I wanted to be yelled at in a prettier setting.
7. Having already fallen in love with production, I now wanted to help put together something I believed in.
6. I am attempting to renew my interest in people again.
5. The everyday was becoming mechanical, I began to itch for unfamiliar.
4. I was excited by the possibility of renting a bike and getting lost in the mountains.
3. Being surrounded by people who are passionate, working on something they believe in, and living on a mountain is a hard combination of things to beat.
2. A friend told me about DIFF and something clicked.
1. I realized that a passion for stories can only thrive if you take the time to cultivate your own.
---
DIFF offers interns a unique opportunity to get hands-on experience of working with an international event. Being a part of a small and democratic team means that young people working with the festival get to have their opinions heard, while being involved with the festival in every department. For those who love cinema, this is the chance of a lifetime – to work closely in helping organise a successful and inspiring film festival.