A Walk Inside Tibetan Children's Village, home to DIFF 2018.
Date:
Tags: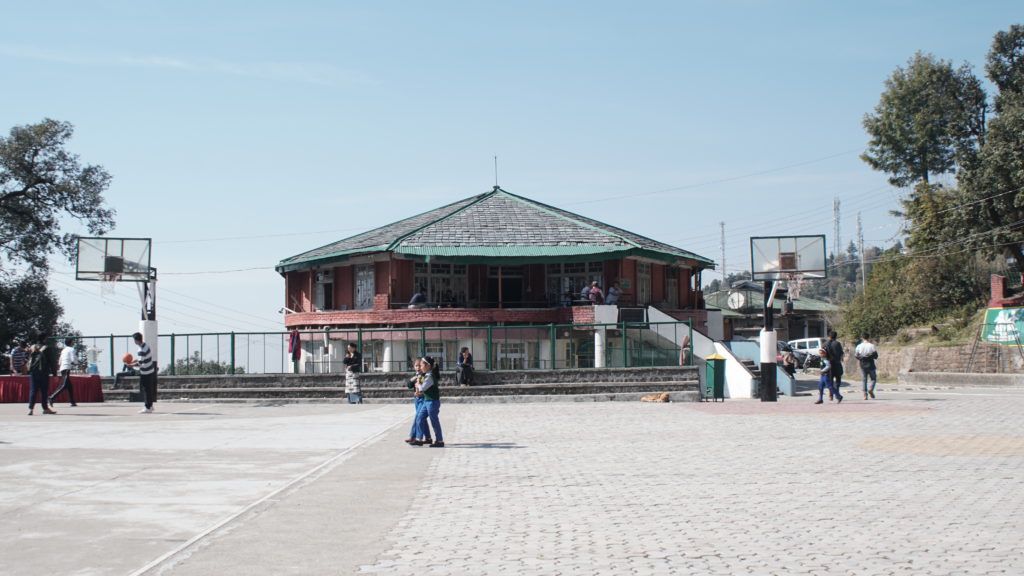 Dharamshala has many quiet and serene spots; a walk or a taxi ride can take you to various nooks and corners, both peaceful and beautiful. Safe to say it's never too hard to find a little bit of peace anywhere you go. One such place is Dal Lake, boasting a panaromic view of tall and lush deodar trees set against the towering and all-encompassing Dhauladhars.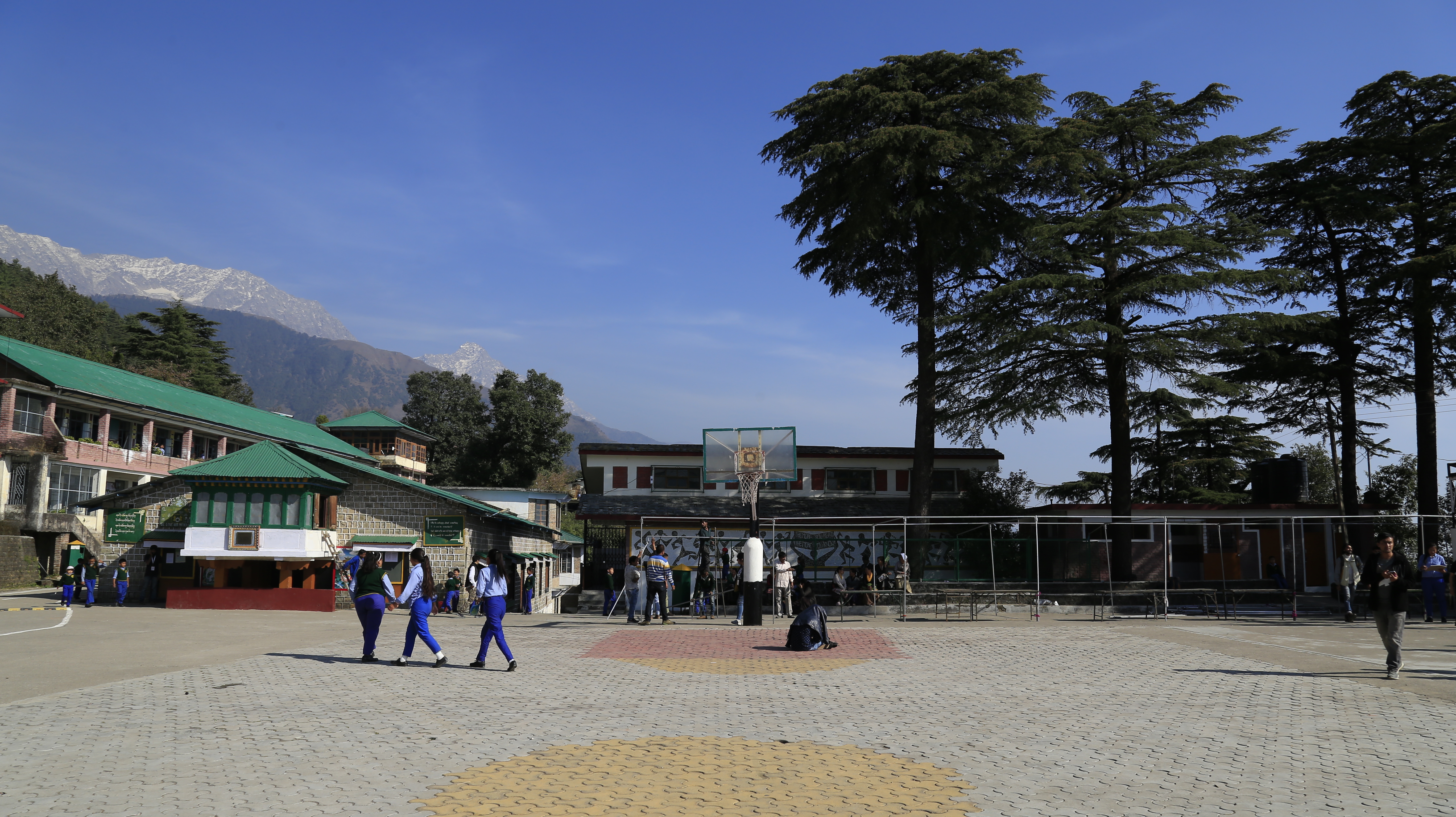 Take a few steps uphill and you'll be greeted by the gates to Tibetan Children's Village – official venue for the seventh Dharamshala International Film Festival for the third time in row. The school stretches far and wide, uphill and downhill, and features views across nature's spectrum, from almost-carolling birds to monkeys lurking around the trees and dogs just waiting to be pet.  The school carries the words, 'Others Before Self' not just through its infrastructure but also its philosophy.
DEKYI TSERING
Walk into the main square that hosts the basketball court, and for the last three years, DIFF. During the four days of the festival, that this year happens to be from November 1 to 4, the court serves as ground zero for stalls of all kinds, food and beverages, info desks, the Dekyi Tsering Auditorium (dedicated to the memory of the late Gyalyum Chemo, the mother of H.H The XIVTH Dalai Lama)  and of course, the unmistakably enormous air tent, Picture Time, a mobile digital movie theater, born straight out of a small truck.
PICTURE TIME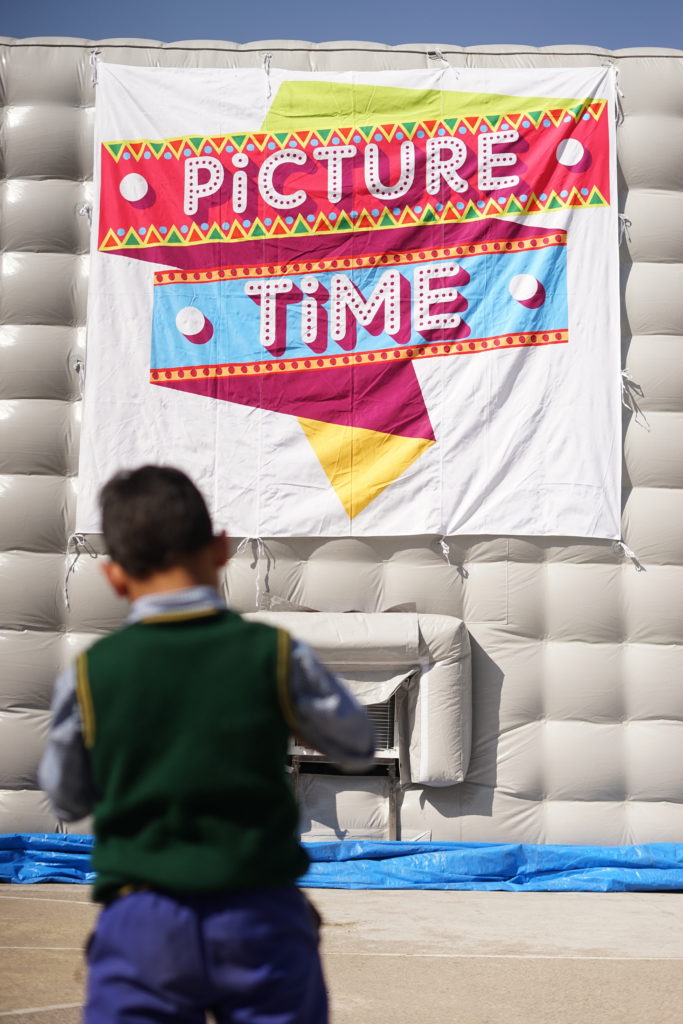 Geared with the latest multiplex technology, and extremely comfortable seating, this huge tent auditorium promises to give all movie goers a totally different perspective when it comes to watching  films. Think of it as a huge inflatable house that you see in amusement parks with a movie theatre inside!
HERMANN GMEINER
If your movie isn't playing at Dekyi Tsering or Picture Time, then grab your cup of coffee and tighten your shoe laces, for a walk deeper into the school campus, towards Hermann Gmeiner Auditorium.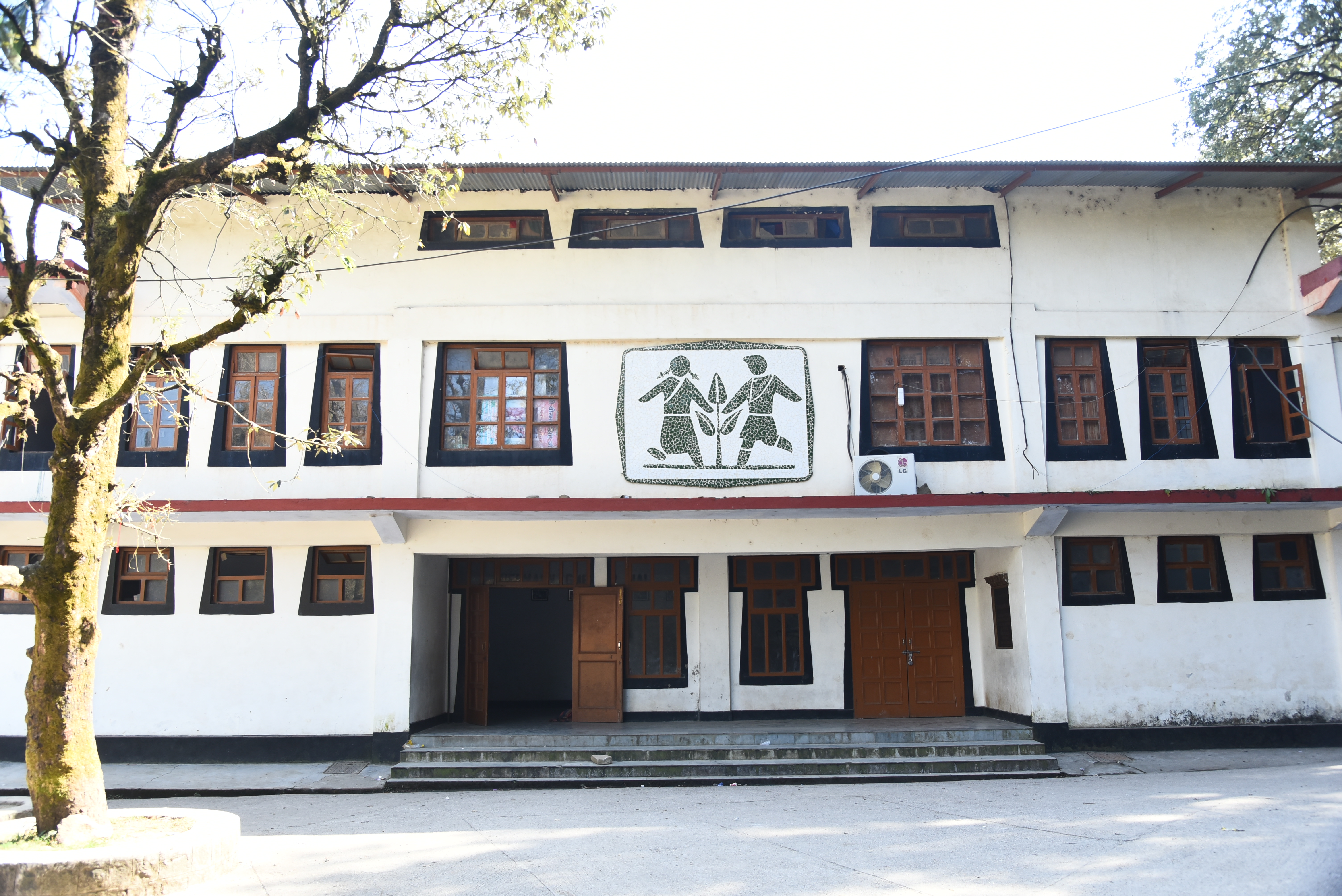 A walk up the stairs and into the forest again, you'll find Hermann Gmeiner Auditorium. Huddled in a quiet corner, deep inside the school campus, the hall welcomed over 300 guests, filmmakers, public figures and film fanatics to the opening night of DIFF 2018 – the perfect location for its opening night film – 'Namdev Bhau In Search of Silence.'
With a stunning lineup of Indian and International movies, set amidst lovely mountains and a beautiful school campus, DIFF provides a tranquil escape to all movie-goers. So grab your shawls, woolens and steaming plate of momos, and head to any of our screening venues nestled within a venue so vast and so welcoming, you'll forget all about the chills!