DIFF 2014: Middle East Selection
Date:
Tags:

---
The programme of DIFF 2014 is slowly taking shape and the films we have selected are organically resolving themselves into specific directions and concerns. One such grouping includes three films that look at situations in the Middle East.
---
As we have just seen from the recent tragic events in Gaza, the Middle East continues to simmer and periodically explode with deeply entrenched and unresolved conflicts. But all too often, even as these events make the news headlines and momentarily light up our television screens they just as quickly vanish from our consciousness, leaving us bereft of any insight into their human dimension and implications. This is exactly the vacuum that the best documentary films fill and this year, as part of DIFF's ongoing commitment to highlighting films that look at political conflict through a personal lens, we are proud to showcase three powerful and acclaimed documentaries focusing on the Middle East: Jehane Noujaim's The Square, Talal Derki's The Return to Homs , Mahdi Fleifel's A World Not Ours and Hany Abu Assad's Omar.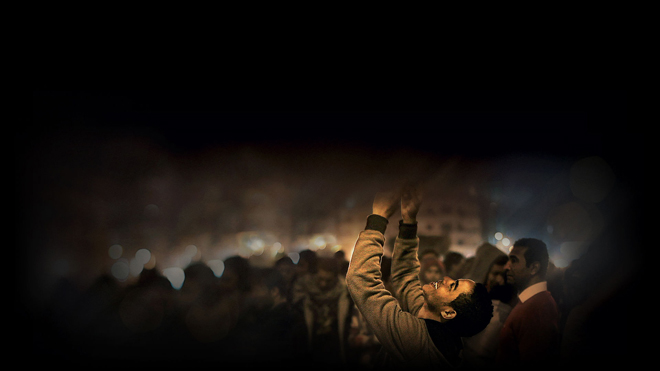 The Square looks at the ongoing Egyptian Revolution, which began in 2011 and takes us into the heart of the momentous demonstrations in Tahrir Square. Nominated for an Oscar, the film also won the 2013 Audience Award at Sundance and the 2013 People's Choice Award at Toronto International Film Festival. The Return to Homs follows a group of young men in the besieged Syrian city of Homs and brings us face to face with the horrors of street warfare as pacifism turns to violence and then to martyrdom. The film won the 2014 World Cinema Grand Jury Prize Documentary at Sundance. A World Not Ours is a bittersweet and personal look at life in Ain el-Helweh, a Palestinian refugee camp in Southern Lebanon, now in the 66th year of its existence. The film has screened at over 100 festivals around the world and won dozens of awards, including the Berlinale 2013 Peace Film Award, Best International Feature in Edinburgh, the prestigious Grand Prix in Yamagata and the Grand Jury Prize in DOC NYC.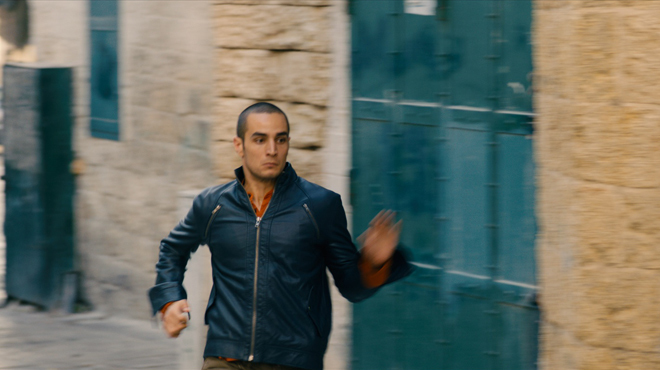 In Hany Abu-Assad's critically acclaimed Omar,the protagonist climbs over a separation wall  and through bullets for Nadia's love, leaving his inner geographies as torn apart as the Palestinian landscape. A story of suspicion, betrayal and love, Omar leaves us wondering about the impact of the choices we make when all our reference points have been destroyed. The film won the Grand Jury Prize at Cannes 2014 and has been shown in over 20 international film festivals around the world such as Toronto, Busan, Karlovy Vary, Dubai, Melbourne, London to name a few.
---
Join us at DIFF 2014 and watch these and a whole range of carefully selected independent films from around the world. Early registration for all delegate passes is open at: www.diff.co.in/registration